Iran
Middle East
North America
World News
Iran Army Commander: Armed Forces, Iron Dam against Enemies
Army Commander Brigadier General Abdolrahim Mousavi said on Friday that Iranian armed forces act as an iron dam in the face of enemies.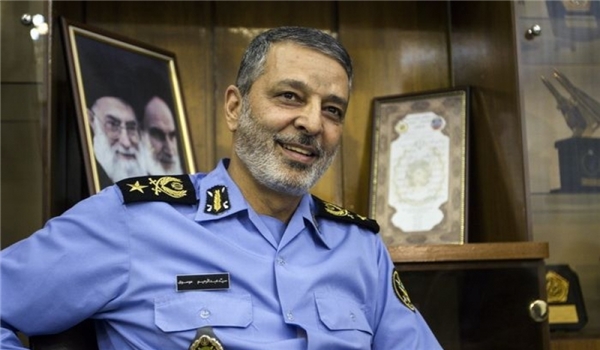 General Mousavi made the remarks after reviewing a special military parade in Tehran to mark the National Army Day.
"Today the Iranian Army has got a capability to play its role in different domains," he said.
Noting that no army in the world is more loved by its people than Iranian Army, the general added, "We have nothing to be grateful of the people; we just stand by them in crises and finally sacrifice our lives to save them."
Mousavi said in a message on Wednesday that over 11,000 Iranian Army medical personnel are in the frontline of combat against coronavirus disease,
"I am grateful of all sincere efforts of the Iranian Army forces specially those made by the medical personnel who are endeavoring to save the lives of the people during the disease," he said.
He wished health and prosperity for the Army forces and their families on this special occasion.