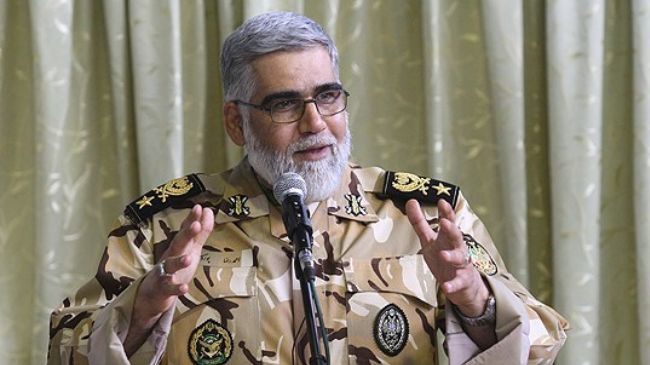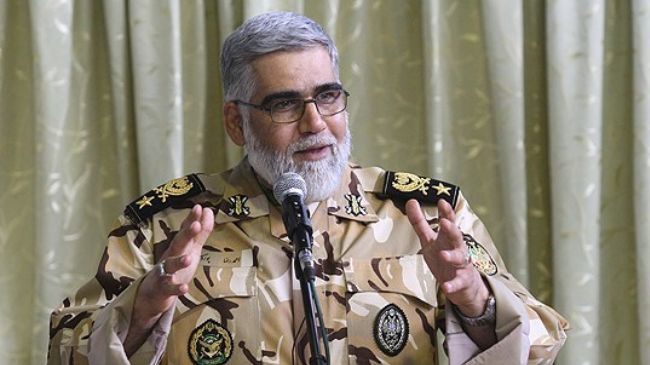 A senior Iranian commander says the Army is set to unveil optimized Scorpion armored personnel carriers and simulation systems in the Iranian calendar month of Azar (November 22 – December 21, 2013).
Commander of the Iranian Army's Ground Forces Brigadier General Ahmad-Reza Pourdastan made the remarks on the sidelines of a Wednesday ceremony to commemorate Lieutenant General Ali Sayyad-Shirazi.
The Iranian commander further stated that the Iranian Army's Ground Forces plan to stage drills involving infantry and artillery regiments in the southeastern part of the country in the Iranian month of Aban (October 23 – November 21, 2013).
Over the past years, Iran has made important breakthroughs in its defense sector and attained self-sufficiency in producing important military equipment and systems.
The Islamic Republic has repeatedly assured other nations, especially its neighbors, that its military might poses no threat to other countries, insisting that its defense doctrine is based on deterrence.