General
Iran Army to unveil three achievements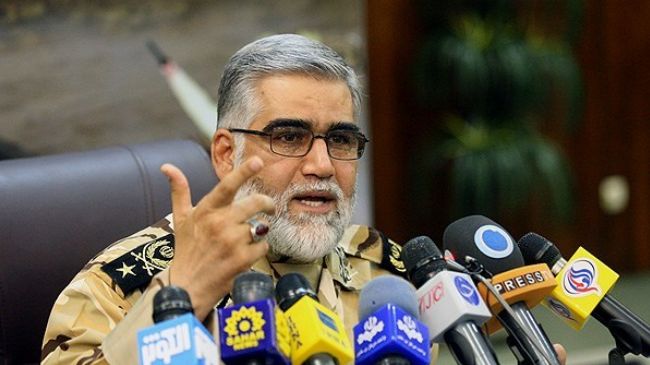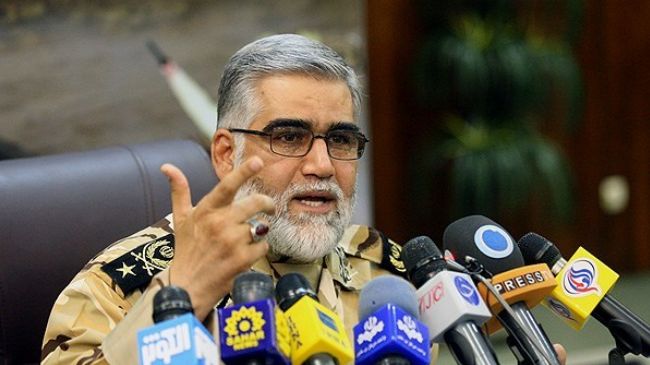 Senior Iranian commander Brigadier General Ahmad-Reza Pourdastan says the Iranian Army is set to unveil three major achievements in a few days' time.
The commander of the Iranian Army's Ground Forces said on Monday that the three achievements, in the fields of communications, simulators and air defense, would be unveiled on April 18 on the occasion of Iran's Army Day.
Referring to the activities of the Ground Forces during the last Iranian calendar year (ended March 20), Pourdastan said, "Fighting terrorist groups, smugglers and villains were among the Army's measures."
Deputy Commander of the Iranian Army's Ground Forces Kiumars Heidari said on April 13 that the forces plan to showcase their new armored personnel carriers on April 18.
Furthermore, the missile and rocket-launching units of the Ground Forces of the Iranian Army plan to stage a one-day missile drill in central Iran on the same day.
The maneuver, in which new indigenous missile systems are to be launched, is aimed at maintaining the preparedness and enhancing the defensive capabilities of the forces.
Over the past few years, Iran has held several military drills to enhance the defense capabilities of its armed forces and to test modern military tactics and equipment.
The Islamic Republic has repeatedly assured other nations, especially its neighbors, that its military might poses no threat to other countries, stating that its defense doctrine is based on deterrence.