Iran
Iran arrests 4 nuclear saboteurs: AEOI chief Salehi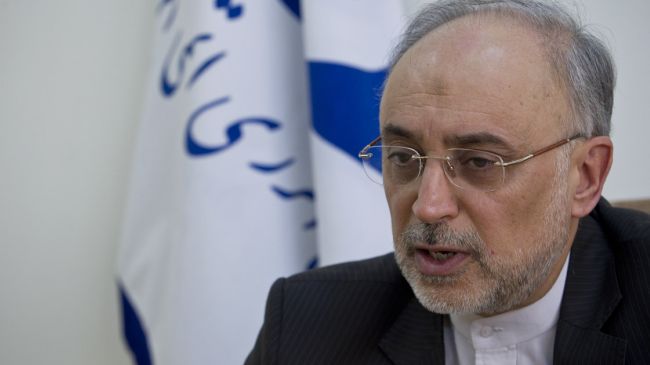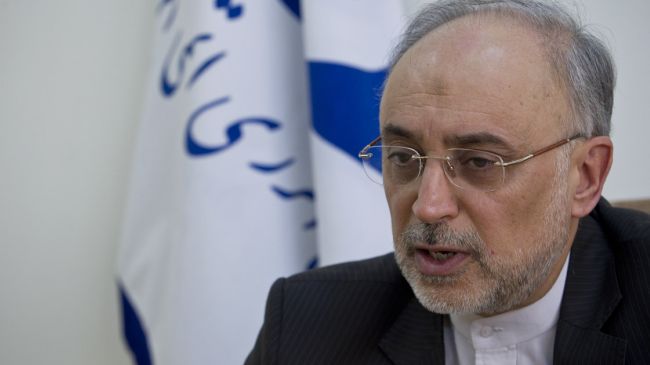 Director of the Atomic Energy Organization of Iran (AEOI) Ali Akbar Salehi says the country's security forces have arrested four individuals who planned sabotage at a nuclear energy facility.
"Four people have been identified and arrested in the course of an act of sabotage at a nuclear site," said Salehi on the sidelines of a Saturday ceremony in Tehran.
The AEOI chief refused to provide further comments on the issue due to security considerations but warned of the possibility of more such threats.
Salehi pointed to the recent promising signs for resolving the issues regarding Iran's nuclear energy program following the extensive diplomatic measures adopted by the administration of President Hassan Rouhani and noted, "Some countries will not stay silent as they are not interested in settlement of Iran's nuclear issues. In the meantime, through acts of sabotage they will try to create obstacles in the way of [the resolution of] the Iranian issue."
Security and intelligence forces are continuously and vigilantly safeguarding the country's nuclear facilities in order to prevent any potential act of sabotage, he reassured.
Salehi further described the next five months as "highly sensitive" for Iran and said, "In the coming months we will witness the unveiling of great achievements and the country will enter a new course."
The US, Israel, and some of their allies have repeatedly accused Iran of pursuing non-civilian objectives in its nuclear energy program.
Tehran has categorically rejected the allegation, arguing that as a signatory to the Non-Proliferation Treaty and a member of the International Atomic Energy Agency, it is entitled to develop nuclear technology for peaceful purposes.