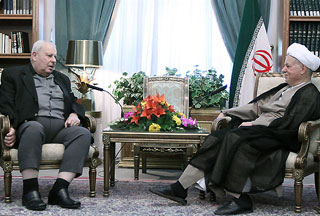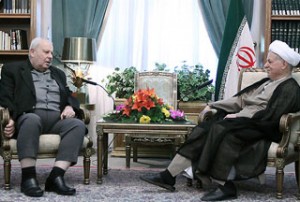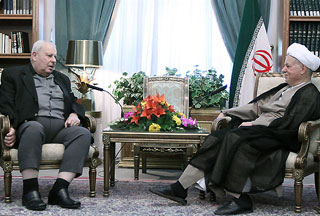 Influential Iranian cleric and politician Ayatollah Akbar Hashemi-Rafsanjani has urged the Muslim world to strengthen unity in support of the Palestinian people.
"The Zionist regime [Israel] and its supporters seek to plot and sow discord among Muslims and Palestinians aimed at taking advantage of disunity," Chairman of Iran's Expediency Council said in a meeting with Palestinian Ambassador to Iran Salah Zawawi on Monday.
Rafsanjani made the remark a day after US special envoy to the Middle East, George Mitchell, told head of Egyptian Intelligence, Omar Suleiman that the proposed plan to settle differences between Fatah and Hamas undermines Palestinian negotiations with Israel and must be stopped, reported.
Washington has specified that any reconciliation deal must include recognition of Israel as a "Jewish state", a condition strongly rejected by Palestinian factions including Fatah and Hamas.
The Iranian cleric called on the Palestinian people to maintain their integrity and prevent internal division and said, "Resistance is the way that will lead to victory for the Palestinians."
Rafsanjani said that international organizations shoulder the responsibility in pursuing Israel's criminal acts in the Gaza Strip.
"Muslims across the world call for putting an end to Israel's anti human rights measures and restoring the rights of the Palestinian people," he added.