Syria
Iran Asserts Syria's Victory over the Conspirators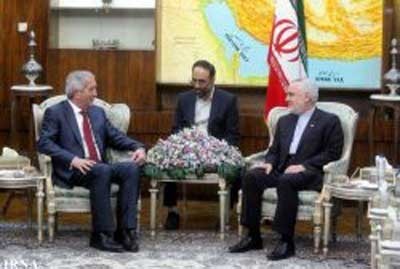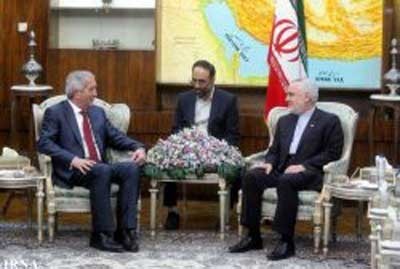 Iran's Vice President Mohammad-Reza Rahimi stressed that Syria will overcome the crisis and will end up stronger than before.
Meeting Syrian Minister of Oil and Mineral Resources, Eng. Said Mu'zi Hneidi, on Wednesday in Tehran, Rahimi reiterated his country's support to Syria, asserting that Syria's win will be a "victory for the free peopls against Zionism and the US."
Meanwhile, Iranian Foreign Minister, Ali Akbar Salehi, renewed his country's call for the necessity of committing to the diplomatic and political option for finding a solution to the crisis in Syria, warning that the negative developments on the Syrian arena will not only affect the neighboring countries but the whole region.
In a separate a meeting with Hneidi, Salehi expressed regret that the armed terrorist groups breached the ceasefire during Eid al-Adha, noting that the opposition's non-commitment revealed the correctness and credibility of the stances of the Syrian government and people in this regard.
He expressed Iran's readiness to promote the level of bilateral cooperation with Syria.
Iran's Supreme National Security Council Secretary, Saeed Jalili, hailed the Syrian people's rejection of foreign interference in their internal affairs.
Receiving Syria's Oil Minister, Jalili reiterated his country's support to Syria in the face of the scheme plotted against it, affirming that dialogue is the best and most influential solution to get out of the current circumstances.
In the same context, Head of the Iranian Shura Council, Ali Larijani, during a meeting with Syrian Oil Minister, expressed his country's support to the Syrian people and government, renewing his country's call to renounce violence and start dialogue far from foreign interference.
Earlier, the Syrian Oil Minister Hneidi discussed with his Iranian counterpart Rostam Qasemi cooperation between Syria and Iran and means of enhancing it.
Hneidi appreciated Iran's support to Syria in the face of the conspiracy hatched against it, stressing that Syria has started a wide range of reforms in all political and constitutional domains.
He hailed the Syrian people's steadfastness in the face the pressures of the enemies who have mobilized all their potentials with the aim of undermining and partitioning Syria, expressing Syrian's rejection of any foreign interference in its internal affairs.