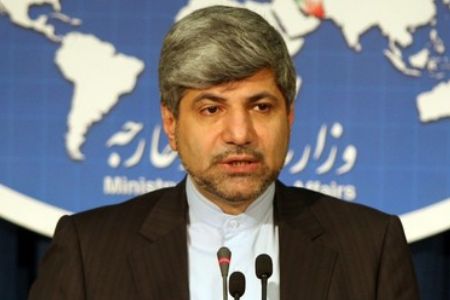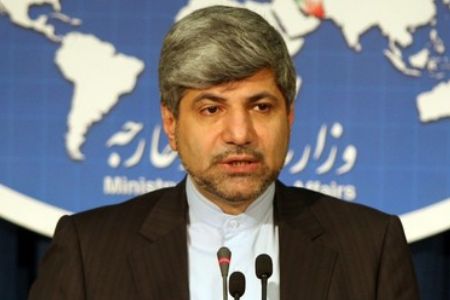 Iran's Foreign Ministry Spokesman Ramin Mehmanparast says Tehran is still waiting for a response from the Vienna Group.
Mehmanparast noted that the group — which involves the US, Russia, France and the International Atomic Energy Agency — is yet to pin down an exact date for the resumption of negotiations.
"They have still not officially announced the date and venue for the new round of talks," he told reporters in Tehran on Wednesday.
The talks were halted in October last year after the West stepped up efforts to pressure Iran into accepting a draft deal requiring Tehran to send most of its domestically produced low-enriched uranium abroad to be converted into more refined fuel for the Tehran reactor that produces medical isotopes.
Iran however called for "concrete guarantees" as some Western countries have previously failed to adhere to their nuclear commitments with regards to Tehran.
Foreign ministers of Iran, Turkey, and Brazil signed the declaration in the Iranian capital Tehran on May 17, according to which the Islamic Republic would ship 1200 kilograms of its low-enriched uranium to Turkey to be exchanged for 120 kilograms of 20 percent enriched nuclear fuel rods to power the Tehran research reactor, which produces radioisotopes for cancer treatment.
Despite Iran's trust-building initiative, the United Nations Security Council imposed US-proposed sanctions against the Islamic Republic.