Iran
Middle East
World News
Iran, Azerbaijan Discuss Reconstruction of War-Hit Areas
Iranian Foreign Minister Mohammad Javad Zarif said that in his meeting with visiting Azeri Foreign Minister Jeyhun Bayramov, they have conferred on plans and efforts to reconstruct regions in Azerbaijan which have been destroyed during the recent Karabakh war.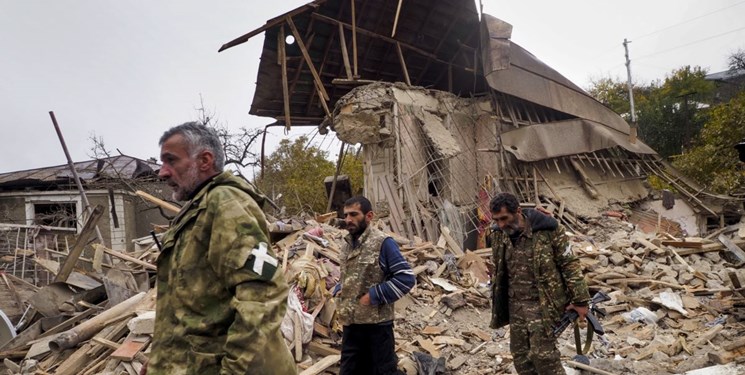 "Pleased to host Azerbaijan's FM Jeyhun Bayramov. Welcomed end of hostilities and restoration of Azeri territorial integrity," Zarif wrote on his twitter page on Wednesday.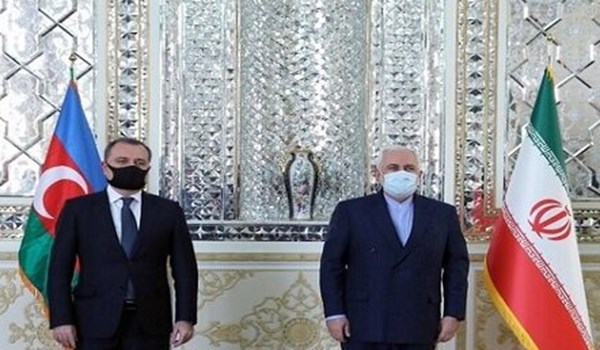 "Fruitful talks on furthering comprehensive bilateral cooperation, including reconstruction of war-torn areas, North/South Corridor, Caspian energy and much more," he added.
Zarif also welcomed the termination of hostilities and restoration of territorial integrity of the Republic of Azerbaijan.
Bayramov who arrived in Tehran on Wednesday met and held talks with Zarif, Secretary of Iran's Supreme National Security Council (SNSC) Ali Shamkhani and President Hassan Rouhani.
During the meeting with Bayramov, Rouhani announced the country's readiness to play a role in helping to strengthen the ceasefire between Azerbaijan and Armenia and to stabilize the region.
The visit focused on deepening Iran-Azerbaijan ties in the post-Karabakh-war period, as well as reviewing the latest regional and international developments.
Bayramov also met with Speaker of Parliament Mohammad Baqer Qalibaf too.