Iran
Iran, Azerbaijan Mending Ties despite Enemies' Divisive Plots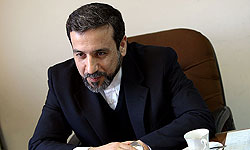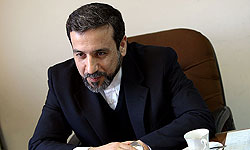 Iran has sent a deputy foreign minister to Azerbaijan to discuss bilateral ties between the two Muslim neighboring states.
Deputy Foreign Minister for Asian and Pacific Affairs Seyed Abbas Araqchi arrived in Baku earlier this week for talks with Azerbaijani officials on bilateral ties.
Azerbaijani Foreign Ministry Spokesman Elman Abdullayev said that Araqchi is slated to meet with Azerbaijani Foreign Minister Elmar Mamedyarov.
Prior to his departure from Tehran, Araqchi stressed Tehran and Baku's firm determination to enhance their bilateral relations, and noted that expansion of the two countries' relations would serve the interests of the entire regional nations.
"The extensive ties between Iran and Azerbaijan obviously will benefit the regional states, in addition to their huge interests for the two countries," Deputy Foreign Minister for Asian and Oceanic Affairs Abbas Araqchi told FNA on Wednesday.
Araqchi further pointed out that certain states are opposed to the expansion of Iran-Azerbaijan relations, but the two sides' determination has protected and boosted their ties.
He called on Iranian and Azeri officials to do their best to promote the ties between Tehran and Baku to such a level that it could set a role model for the other countries.
Araqchi is scheduled to visit Baku in the next few days at the invitation of his Azeri counterpart.
In July, Iranian Envoy to Baku Mohammad Baqer Bahrami in a meeting with Azeri President Ilham Aliyev underlined Tehran's enthusiasm for the further development of relations with Azerbaijan.
During the meeting, Bahrami noted that the relations between Iran and Azerbaijan Republic are constantly developing. However, despite the good and dynamic relations, there is still great potential for the further development of ties, he said.
The Iranian ambassador also expressed Iran's readiness for boosting ties with Baku in all fields.
President Aliyev, for his part, thanked the Iranian ambassador's positive role in expansion of bilateral relations.
Aliyev stressed the need for the further development of ties between the two countries in all fields.