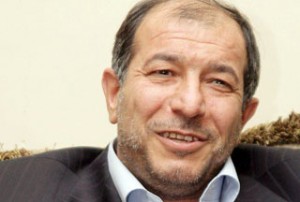 Iran and its northwestern neighbor, Azerbaijan, are to sign a protocol to further enhance their bilateral security cooperation, a senior Iranian official says.
Mehdi Mohammadifard, a deputy of the Iranian Interior Minister, Mostafa Mohammad-Najjar, said that the Iranian official will arrive in the Azerbaijani capital Baku on Monday to sign the protocol.
Mohammad-Najjar, during his two-day official visit to Azerbaijan will hold talks with Azerbaijani President Ilham Aliyev and five of the country's ministers.
"The protocol includes such diverse subjects as border security, the war on drugs, organized crime and human trafficking, and the extradition of criminals," Mehr news agency quoted Mohammadifard as saying on Sunday.
The deputy minister noted that the protocol has been adopted based on a memorandum of understanding that has been in effect between the two countries for the past five years.