Syria
Iran backs gov't reforms in Syria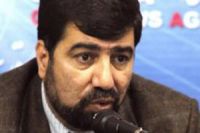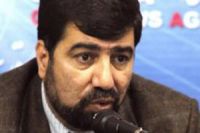 Iran's Ambassador to Lebanon Ghazanfar Roknabadi has reaffirmed Tehran's determination in supporting the Syrian government's democratic reforms.
According to Press TV, in a Saturday interview with the Lebanese Al Mayadeen television channel, Roknabadi said most Syrians seek reforms in the country to be supervised under the leadership of President Bashar al-Assad, adding that Tehran supports such a demand.
The Iranian diplomat pointed to Syria's decisive role in supporting the anti-Zionist resistance front in Lebanon and across the Arab world, describing it as a key attribute of the Syrian ruling system.
He added that the Syrian nation and government have the upper hand in the current conditions of the country and noted that the explosions and terrorist attacks in the country unmask the frustration and weakness of the foreign-backed militants operating there.
Roknabadi dismissed the claims of an ongoing revolutionary movement in Syria and lashed out at the militant groups for killing civilians in the country.
The remarks come as certain Western countries and their regional allies continue to openly support the insurgents in Syria, the majority of whom are foreign nationals.
The US Central Command and the Joint Staff of the Pentagon recently updated their plans for intervention in Syria under pressure from Democratic and Republican lawmakers.