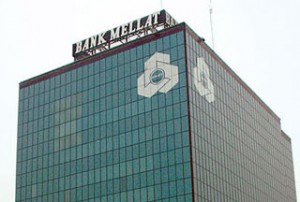 Iran's Bank Mellat has reportedly won a preliminary court case against British sanctions at the High Court of Justice in London.
The British Treasury moved in October to forbid any financial company within the UK to do business with Bank Mellat over its alleged connections with Tehran's nuclear program and missile development.
In recent months, the Iranian bank has been fighting to overturn the Treasury ruling and finally made a breakthrough on Thursday when High Court Justice John Mitting ruled against the imposition of British penalties on the bank.
According to the High Court, under the European Convention on Human Rights, Bank Mellat is entitled to information about allegations against it.
The Judge said the Treasury ruling directly impinges "on the bank's civil rights and obligations" and that any restriction on the bank's activity resulting in the loss of shareholders' capital, "is illegal and in breach of human rights."
He explained that the British Treasury would have a hard time finding compelling evidence to substantiate its accusations against Bank Mellat.
To pressure Tehran over its nuclear program, Western powers, particularly Britain and the UK, have imposed unilateral sanctions on a number of Iranian-owned banks, namely Melli, Saderat, and Sepah, and have demanded that world financial institutions follow suit.