Iran
Iran bestows medals on nuclear team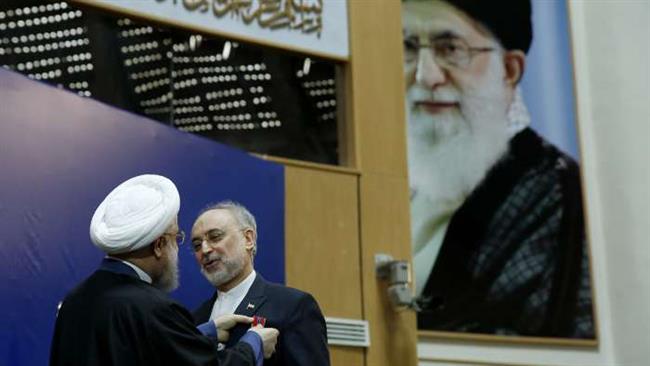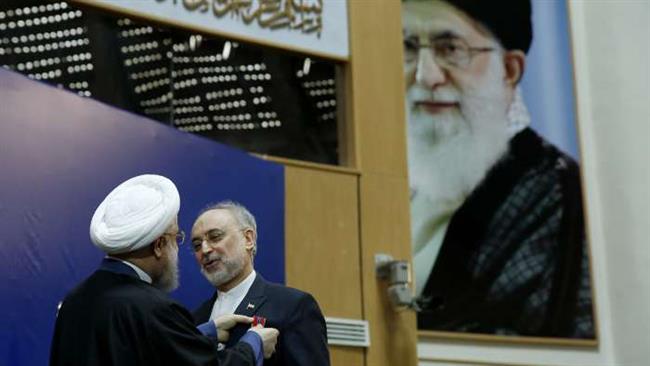 Iranian President Hassan Rouhani has bestowed medals of honor on Foreign Minister Mohammad Javad Zarif and a number of other senior officials for their services related to the historic nuclear deal.
Zarif was given a national Medal of Merit and Management during a ceremony honoring the families of Iran's martyred nuclear scientists and the country's nuclear negotiating team in Tehran on Monday.
Head of the Atomic Energy Organization of Iran Ali Akbar Salehi and Iran's Defense Minister Brigadier General Hossein Dehqan were also honored with Medals of Courage.
Rouhani cited "God's grace, the nation's resistance and guidance by the Leader" as the basis for Tehran's achievement that would not have come about without the "efforts, resistance and experience" of Iranian negotiators.
Iran and the five permanent members of the UN Security Council – the United States, France, Britain, China and Russia – plus Germany started to implement the JCPOA on January 16.
After JCPOA went into effect, all nuclear-related sanctions imposed on Iran by the European Union, the Security Council and the US were lifted. Iran in return has put some limitations on its nuclear activities. The nuclear agreement was signed on July 14, 2015 following two and a half years of intensive talks.