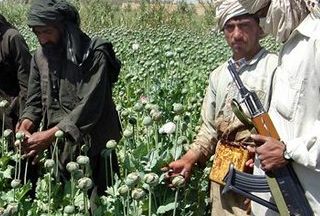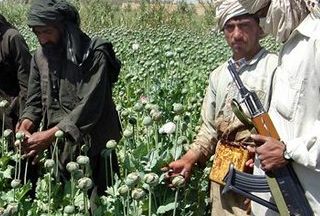 Chief of Iran's anti-narcotics police blames US and Britain for the persisting drug problem in Afghanistan charging that their anti-narcotics policies involves deceptions and double standards.
Brig. Gen. Hamidreza Hosseinabadi said in a meeting with deputy director of Russia's Anti-narcotics Agency Oleg Sukhanov that US and Britain have abandoned the fight against narcotics and are supposedly only after terrorism, despite the fact that terrorism in Afghanistan is fueled and financed by drug trafficking, IRNA reported Tuesday.
Referring to UN figures showing that over 10,000 tons of opium is kept in the warehouses of drug dealers in the country, he emphasized that the US-led foreign forces have not done a thing towards destroying such vast amounts of drugs.
Hosseinabadi asserted that he believes that the transit of drugs out of Afghanistan is principally done through military bases in the country which remain in control of American and British forces.
The Russian official thanked Hosseinabadi for Iran's efforts in fighting drugs and emphasized on the need for the cooperation of regional countries in containing the drug flow.
Noting that there are over two million drug addicts in Russia, 90 percent of whom consume Heroin, he added that 30 percent of Afghanistan's drugs are transited to Central Asia through its northern borders and it would not be possible to contain this major outflow of narcotics without the cooperation of Iran and international bodies.