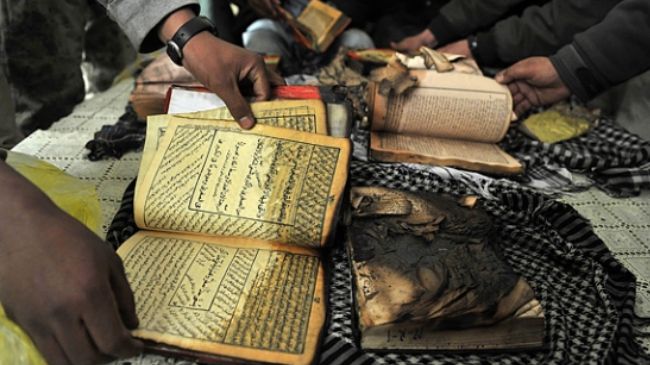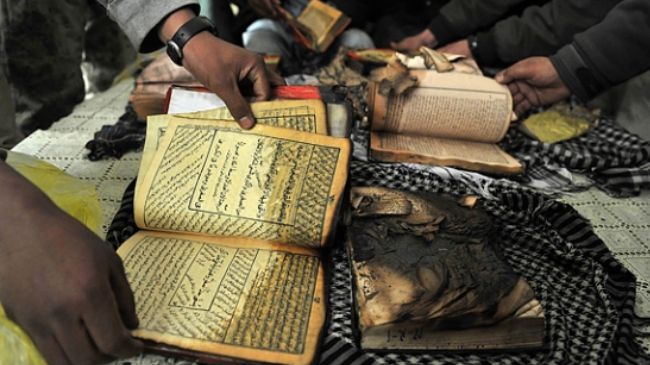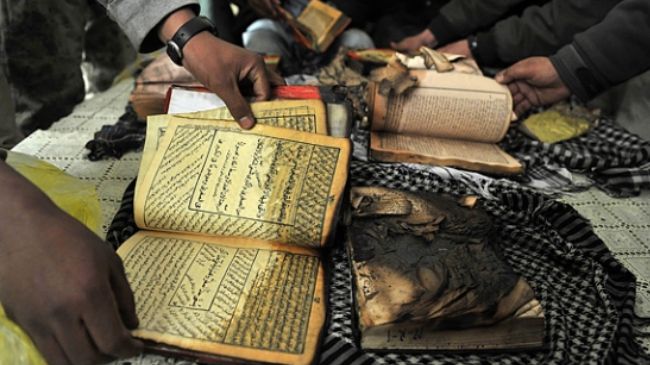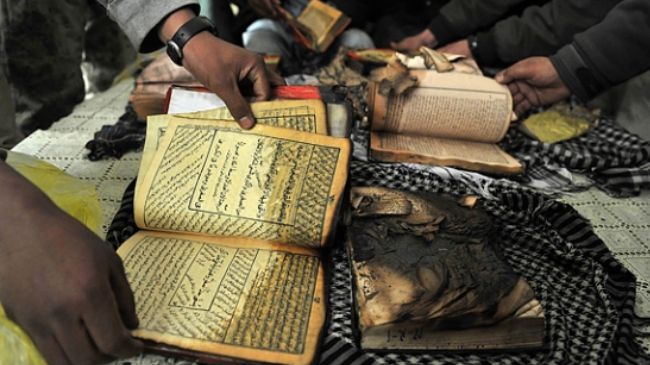 Iran has harshly denounced the recent sacrilege act of desecration of the Holy Qur'an by US-led forces at a detention center library adjoining NATO's main base in eastern Afghanistan.
Iran's Foreign Ministry Spokesman Ramin Mehmanparast said on Tuesday that the sacrilegious move stems from ignorance of the occupying forces about cultural and religious values and rituals observed in Afghanistan and other parts of the world.
The ongoing human rights abuses and violations of the Afghan nation's rights originate from the persistence of foreign military presence in Afghanistan and the unaccountability of US-led forces for numerous unlawful acts they commit in the war-battered Asian country, the senior Iranian official pointed out.
Mehmanparst also demanded the immediate withdrawal of foreign troops from Afghanistan as the only viable step to restore peace and stability in the country. He expressed optimism that Afghans would resolve their own issues once they take full control of state affairs.
Anti-American demonstrations are underway across Afghanistan for the burning the copies of the Holy Qur'an and other Islamic literature that had been pulled from the shelves of a detention center library at the Bagram Air Base, located 11 kilometers (7 miles) southeast of the city of Charikar in Afghanistan's Parwan Province.
Kabul provincial police spokesman Ashmatullah Stanekzai said hundreds of people are gathering Wednesday outside the Camp Phoenix base on the main highway linking Kabul with the eastern Jalalabad city, shutting down the key trade route.
Several people were wounded today when shots were fired towards angry demonstrators as protesters shouted "Death to America!"
Meanwhile, police in Jalalabad said thousands are gathering in parts of the city to stage more demonstrations.
More than 2,000 Afghans protested outside the Bagram Air Base on Tuesday, shouting s, "Die, die, foreigners!"
Some fired rifles into the air. Others threw rocks at the gate of the base and set tires on fire.
The incident has stirred up already strong anti-US sentiments in Afghanistan following over a decade of war that has witnessed other cases of Holy Qur'an desecration and human rights abuses.