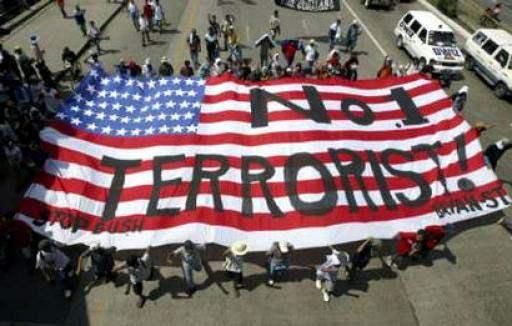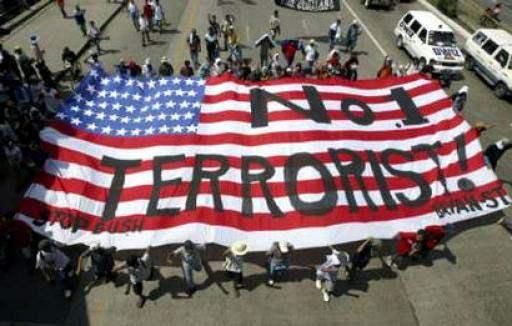 President Hassan Rouhani hits out at US "economic terrorism" against Iran as an international conference opens in Tehran with the participation of China, Russia, Turkey, Pakistan and Afghanistan.
Rouhani said Saturday US economic terrorism is specifically evident after its withdrawal from a multilateral nuclear deal with Iran and its decision to reimpose sanctions on the country.
"America's oppressive and illegal sanctions against the honorable Iranian nation is a clear instance of terrorism," has told the second conference on "challenges of terrorism and inter-regional connectivity" attended by parliament speakers of the six countries.
"Economic terrorism is designed to create panic in the economy of a country and fear in other countries in order to prevent investment in the target country," he added.
US President Donald Trump withdrew from the Joint Comprehensive Plan of Action in May and later imposed the "toughest sanctions ever" against the Islamic Republic.
Rouhani said, "We are facing an all-out assault which is not only threatening our independence and identity but also is bent on breaking our longstanding ties."
The president drew parallels with the sanctions and other pressure faced by the countries attending the conference.
"When they put pressure on China's trade, we are all harmed… By punishing Turkey, we are all punished. Any time they threaten Russia, we too consider our security to be endangered," he said.
"When they impose sanctions on Iran, they deprive all of us of the benefits of international trade, energy security and sustainable development. And in fact, they impose sanctions on everyone.
"We are here to say that we don't intend to tolerate such insolence."
President Rouhani warned of a "deluge" of drugs, refugees and attacks on the West if reimposed sanctions by the United States weaken Iran's ability to contain these issues.
"I warn those who impose sanctions that if Iran's ability to fight drugs and terrorism are affected … you will not be safe from a deluge of drugs, asylum seekers, bombs and terrorism."
Iran has long suffered from drug trafficking because of being located at the crossroad of international drug smuggling from Afghanistan, the world's top opium producer, to Europe.
Over the past decades, Iran's eastern and southeastern borders had seen clashes in which thousands of Iranian security forces have lost their lives in fighting heavily armed drug smugglers.
The president said Iran has been the biggest victim of terrorism and suffered heavy human and financial damage, citing the Thursday bombing in Chabahar as the latest terrorist attack which left two policemen said.
Such attacks, Rouhani said, will not deter the Iranian nation in its resolve to fight all forms of terrorism.