General
Iran Blasts US-Led Anti-Terrorism(!) Coalition as Political Theater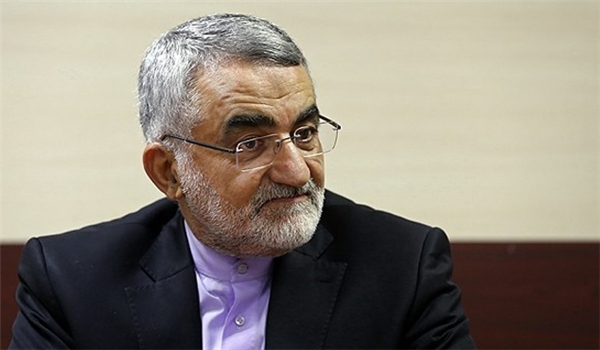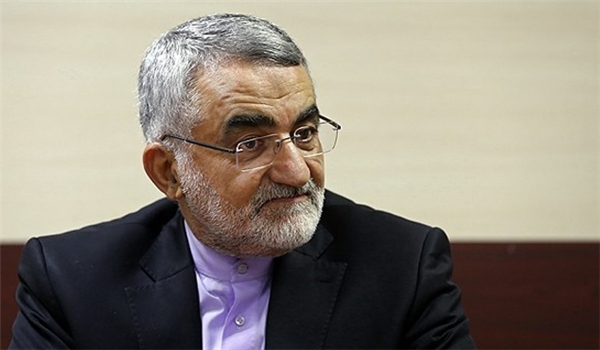 Iran questioned the US-led coalition against the Islamic State of Iraq and the Levant terrorist group, and lashed out at Washington for its theatrical moves against terrorism.
"The coalition of the so-called global peace against terrorism is just a political theater by the US and its regional allies and the US performance during this short period points out that it is pursuing the policy of destroying Syria's infrastructures, which will finally benefit the terrorist groups," Head of the Iranian parliament's National Security and Foreign Policy Commission Alaeddin Boroujerdi said in a meeting with Head of the Ecuadorian National Assembly's International Relations Committee Fernando Bustamante in Quito on Monday.
He further stressed that the Iranian parliament welcomes expansion of relations with the revolutionary countries of Latin America, he said, "We can support peace and tranquility in the region through multilateral cooperation and confront the bullying policies."
Bustamante, for his part, underlined his country's interest in the consolidation of all-out relations with Tehran, and said, "We are willing to have extensive cooperation with the Islamic Republic of Iran in areas of modern science and technology."
Earlier, Boroujerdi held a meeting with Ecuadorian Parliament Speaker Gabriela Rivadeneira during which he appreciated the Latin American state for its principled policies on Palestine and Syria.
"Ecuador's principled positions on Palestine and the Syrian crisis and opposition to the foreign interference in this sensitive region are among the two countries' (Iran and Ecuador) commonalities in area of foreign policy," Boroujerdi said during the meeting in Quito.
He also underlined the necessity for strengthening relations between the two countries in all spheres, specially in parliamentary fields, and said expansion of ties with revolutionary countries was a priority in Iran's foreign policy.
Rivadeneira, for her part, stressed Ecuador's interest in broadening mutual cooperation with Iran in numerous fields, and said reciprocal visits by the two countries' officials provide a good way for further cooperation.
The two high-ranking parliamentary officials also conferred on other major regional and international developments later in the meeting.
Iran has been seeking to broaden ties and cooperation with Latin American states, including Venezuela, Bolivia, Brazil, Ecuador, Nicaragua and Cuba.
Iran's strong and rapidly growing ties with Latin America have raised eyebrows in the US and its western allies since Tehran and Latin nations have forged an alliance against the imperialist and colonialist powers and are striving hard to reinvigorate their relations with the other independent countries which pursue a line of policy independent from the US.