Iran
Latin America
Iran, Bolivian presidents say willing to develop economic cooperation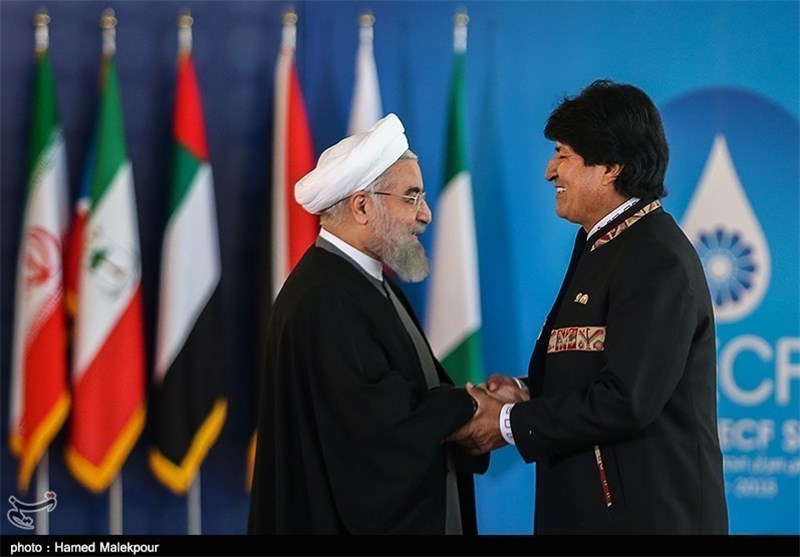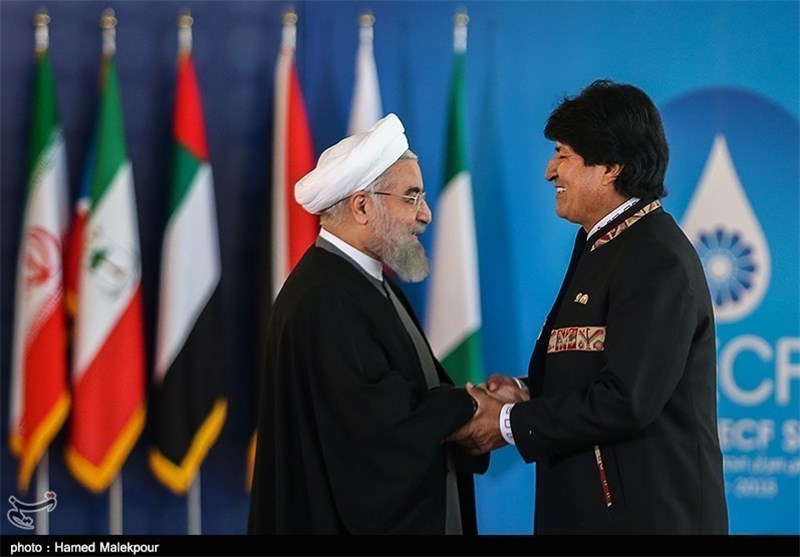 Presidents of Iran and Bolivia issued a joint statement on economic cooperation at the end of Bolivian President Evo Morales' state visit of Iran.
The two presidents expressed satisfaction about the comprehensive good bilateral relations, emphasizing the need to further expand them in economic, scientific and academic fields.
They have stressed their shared belief in need for convergence, being complementary for each other, solidarity and close cooperation between the two nations, aimed at securing shared interests and further strengthening the friendship that unite the two nations and governments.
In health cooperation, the two presidents expressed pleasure with the progress in joint projects and asked for their proper continuation.
The two presidents expressed willingness to cooperate on transfer of technology in new energies field, water management, medical sciences, agriculture hydrocarbons and the nano technology.
Rouhani and Morales also announced agreement on establishment of SWIFT banking services and signing of basic economic agreements including encouragement of reciprocal investments, avoiding double-taxation and cooperation of the customs organizations.