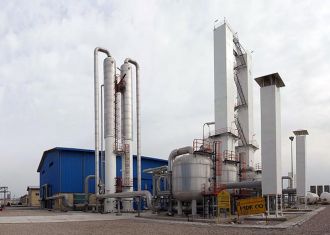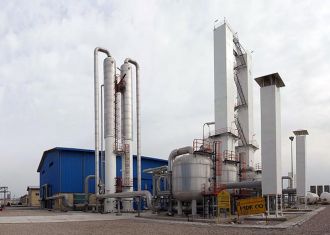 Iran has increased refining capacity at the Lavan petrochemical facility by 10,000 barrels per day in an effort to counter the U.S. sanctions and export petrochemical products instead of crude oil, the Mehr News agency reported.
A crash plan was launched last month, which led to 10,000 barrels per day increase in the production of gasoline, diesel fuel, and naphtha per day, meeting Euro-4 and Euro-5 standards.
Iran's oil refining capacity is currently about 1.85 million barrels per day.
The United States and Western powers have imposed a series of economic sanctions aimed at pressuring Iran into halting what they claim may be a drive to develop the capability to build nuclear weapons.
The sanctions have hurt Iran's economy, but there is little evidence they have slowed the nuclear program ahead of a presidential election in Iran this week.
U.S. sanctions on Iran have so far included an exception for natural gas exports, which flow to several close U.S. allies, including Turkey.
In January, the Moj News Agency quoted the National Iranian Petrochemical Company official Mohammad Ziar as saying that Iran will establish 11 petrochemical townships in Khuzestan and Bushehr provinces, in the south of the country.
Building these townships is projected to boost petrochemical exports. Through establishing the townships in border provinces, transportation costs will be reduced, he noted.
On January 19, Ziar said that some $8 billion has been invested in revamping refineries in the country.
In October 2012, ISNA quoted National Iranian Oil Production and Distribution Company's managing director Alireza Zeighami as saying that Iran is currently producing 25 million liters of premium gasoline per day, meeting euro-4 and euro-5 standards.