Europe
Iran
Middle East
Iran: British Intelligence Service Humiliated over MI6 Agent Execution
Iran's Intelligence Ministry lashed out at certain European countries for shedding crocodile tears over the MI6 spy's death, and said that Alireza Akbari's capture and hanging has tarnished the reputation of the British intelligence service.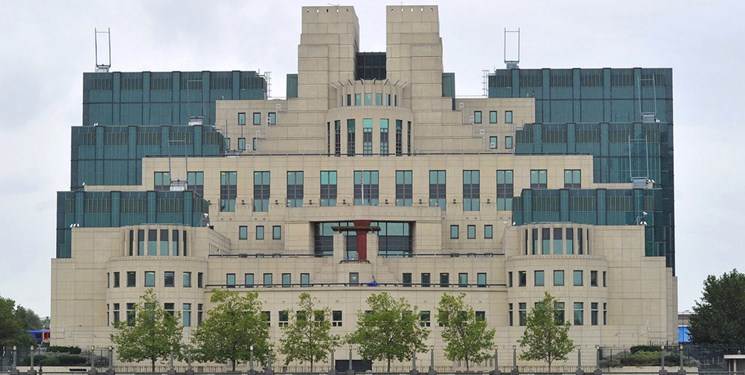 In a statement on Friday, the ministry said the British regime had covetously urged Akbari to obtain information about Iran's secret military and missile projects, ways to circumvent sanctions, information related to some security, defense and political institutions and distinguished scientists such as top nuclear scientist Mohsen Fakhrizadeh, who was assassinated in a terrorist attack in November 2020.
"Regardless of success, the spy made his utmost efforts to play that traitorous role," the statement read.
It added Akbari's betrayal of his country was the outcome of the "British regime's dirty game" by taking advantage of his weak points and directing him into treason.
The ministry noted the British regime must be held accountable for Akbari's betrayal, who had acquired British nationality.
"This blow damaged the dignity and credibility of a regime that claims to be the oldest spy service in the eyes of the general public and the world's intelligence agencies and caused serious challenges in the motivation of intelligence officers and their spies," it stated.
Faced with increasing public pressure due to internal problems, the British government has adopted strategies that are all rooted in its desperation, the statement said, adding that making the US, France and Germany participate in media warfare against Iran is among London's approaches.
"Western [states'] crocodile tears for Akbari are under circumstances that Iran's military institutions have always been the target of media and information propaganda of Western countries. So how and based on what justification did they grant residency and citizenship to one of its officials easily and quickly?" it said.
The dual British-Iranian citizen was executed in mid-January after being sentenced to death over spying for the UK Secret Intelligence Service to undermine Iran's internal and external security by passing on sensitive information.
The convict had been sentenced to death on charges of "corruption on earth" and "extensive activities against the country's internal and external security" through espionage for the British government's spy agency.
Akbari had received 1,805,000 euros, 265,000 pounds, and $50,000 for espionage activities for the United Kingdom.
Among other crimes, Akbari is said to have played a role in the assassination by Israel of top nuclear scientist Mohsen Fakhrizadeh in 2020.
The UK has a long history of spying activities in Iran which can be traced back to the 1953 coup against the democratically-elected government of Mohammad Mosaddeq.
Tehran has in recent months identified and captured several members of spy networks affiliated to foreign secret services.
Back in July, the Intelligence Organization of the Islamic Revolution Guards Corps (IRGC) detained several foreigners, including Britain's second most senior envoy in Tehran, for acts of spying such as taking earth samples in restricted areas.
A video shot by Iranian drones and released by the IRGC's intelligence arm showed the suspects visiting restricted areas with 'NO ENTRY' signs. The footage showed Giles Whitaker, deputy head of mission at the British Embassy in Tehran, and his family.