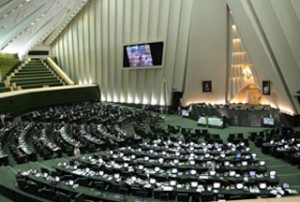 Iranian President Mahmoud Ahmadinejad will submit the budget bill for the next Iranian year to Parliament next week, a senior lawmaker said Friday.
According to Mohammad-Reza Mir-Tajeddini, vice president in parliamentary affairs, the maximum credit considered for development projects will increase by more than sixty-seven percent in the next year's budget bill, IRIB reported.
In the budget bill, nearly $12 billion has been allocated to development projects, Mir-Tajeddini said, adding that the budget also places special significance on private sectors.
Mir-Tajeddini added that 20 percent of oil revenues are planned to be directly transferred to the National Development Fund.
President Ahmadinejad was expected to submit the budget bill to Parliament by December 6, which was set as the deadline for proposing the bill.