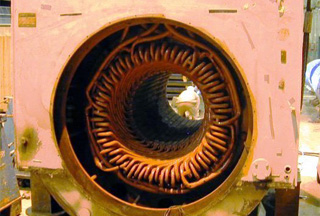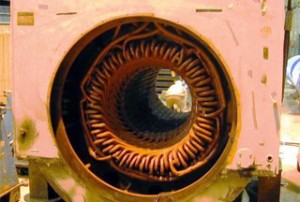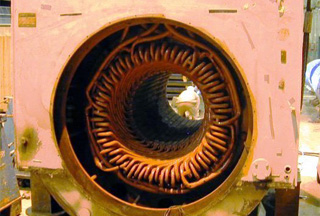 Iranian experts have succeeded in developing the capacity to produce one-megawatt generators, the head of an Iranian industrial company says.
"The Iranian-made generator has been completely constructed by Iranian engineers and will be unveiled in the near future," head of Jovain Electrical Machines Industrial Company (JEMCO) Mir Ali-Akbar Asle Khademi told Mehr News Agency on Sunday.
Asle Khademi stressed that the design and production technology of the molders as well as the production of all parts of the "national generator" were completely domestic.
He added that each one-megawatt generator would save the country $60,000. Asle Khademi said that Iranian engineers are working on designing and constructing a two-megawatt generator.
JEMCO is one of subsidiaries of the Industrial Development and Renovation Organization of Iran (IDRO).
IDRO has focused its activities on the promotion of local and foreign investments with particular emphasis on new, hi-tech and export-oriented industries as well as the restructuring of existing industries in order to transfer new technologies and to enhance Iran's non-oil exports.