Technology
Iran calls for global nuclear disarmament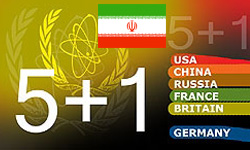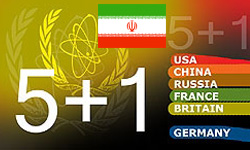 Secretary of Iran's Supreme National Security Council (SNSC) Saeed Jalili has reiterated the demand of the Islamic Republic for global nuclear disarmament.
Jalili, Iran's top negotiator in the talks with the P5+1, reiterated on Saturday that Iranian views and positions with respect to the nuclear issue "bring about the opportunity for nuclear cooperation in the two key areas of disarmament and non-proliferation."
Referring to Tehran's capabilities in using peaceful nuclear energy based on indigenous capacities, the Iranian negotiator said today, Iran can serve as a successful precedent in the promotion of the motto "nuclear energy for all, nuclear weapon for none" for all other countries.
Iran and the P5+1 held two rounds of comprehensive talks on Saturday in the Turkish city of Istanbul.
Expressing optimism that the "positive" talks towards cooperation would continue in the future, Jalili said, "The negotiations were forward-leaning and plans were made to attend to many issues for cooperation and as a start for beginning the discussion in future talks."
He made the remarks at a press conference following the second round of talks with the P5+1 group of – Britain, China, France, Russia and the United States plus Germany – in Istanbul.
The Iranian official added that both parties have agreed to continue nuclear cooperation based on the nuclear Non-Proliferation Treaty (NPT).
The Iranian delegation was headed by Secretary of Iran's Supreme National Security Council (SNSC) Saeed Jalili while the delegations of the six world powers were led by Ashton.