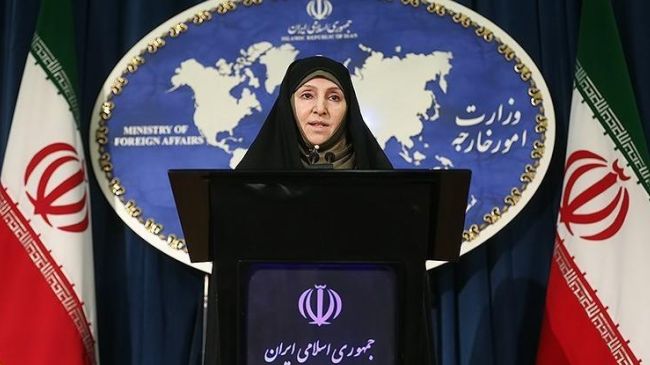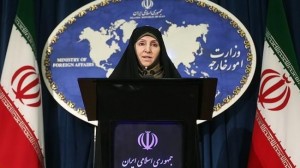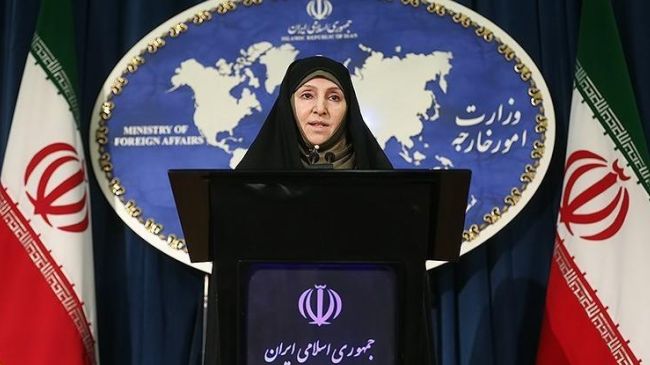 Iran says the upcoming presidential election in Syria is an opportunity for the restoration of peace and stability in the crisis-hit country.
Speaking at her weekly press conference in Tehran on Tuesday, Iran's Foreign Ministry Spokeswoman Marziyeh Afkham called on all parties involved in the Syrian crisis to help resolve the conflict through peaceful and political channels.
Afkham reiterated the Islamic Republic's readiness to help resolve the Syrian crisis, saying that voting in the election is a basic right of the Syrian people.
"We consider holding the election as among the rights of the Syrian nation," said Afkham, urging the international community to respect the will of the Syrian people.
Syria has announced it will hold presidential elections on June 3.
The presidential election in Syria comes as the country has been gripped with deadly violence since March 2011. Some reports say over 140,000 people have lost their lives and millions of others have been displaced as a result of the conflict in the country.
Iran has repeatedly stressed that the crisis should be resolved through an indigenous political solution and the holding of free elections in the country.
Elsewhere in her remarks, Afkham criticized the mass death verdicts handed down to the Muslim Brotherhood supporters and leaders in Egypt.
On Monday, a court in Egypt sentenced 683 supporters of ousted President Mohamed Morsi to death amid an intensifying crackdown on dissent.
Egypt has been experiencing unrelenting violence since Morsi was ousted on July 3, 2013.