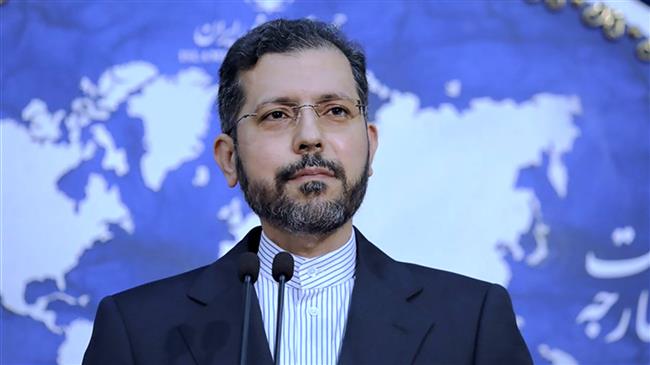 Iran has called on Azerbaijan and Armenia to exercise restraint and engage in negotiations in the wake of recent military clashes between the two sides over the breakaway region of Nagorno-Karabakh.
"The Islamic Republic of Iran is closely monitoring military conflicts between the Republic of Azerbaijan and the Republic of Armenia with concern, and while inviting both parties to show self-restraint, calls for immediate cessation of clashes and initiation of talks between the two countries," Iranian Foreign Ministry Spokesman Saeed Khatibzadeh said on Sunday.
He added that Tehran is ready to employ all its capacities to help establish ceasefire and start peace talks between the two sides.
Tensions flared up in South Caucasus on Sunday, with Armenia accusing Azerbaijan of shelling Karabakh and Baku accusing Armenian-backed rebels of attacking Azeri military and civilian positions.
Armenian Prime Minister Nikol Pashinyan said on Sunday the country had declared martial law and total military mobilization.
Karabakh is an Azerbaijani territory, but ethnic Azeris fled the territory in 1992 when Armenian separatists seized it in a move supported by Yerevan after the collapse of the Soviet Union.
Azerbaijan and Armenia frequently accuse each other of attacks around Karabakh and along the separate Azeri-Armenian frontier.
The new clashes follow a flare-up along their border in July which claimed the lives of 17 soldiers from both sides. In April 2016, some 110 people were killed in the most serious fighting in years.