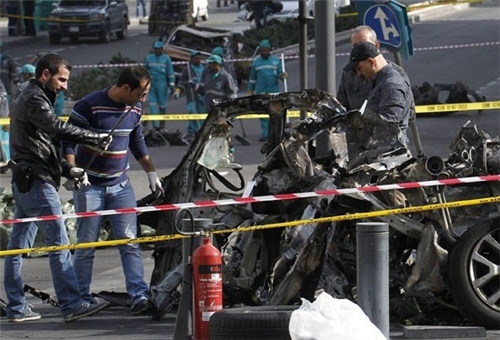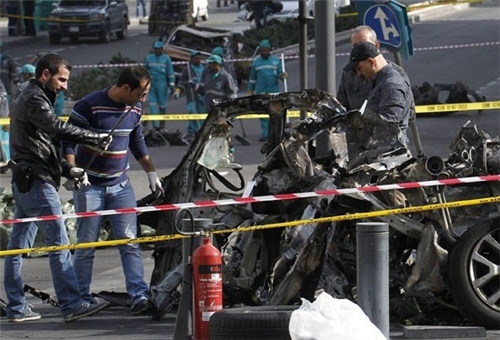 Iranian Foreign Ministry Spokeswoman Marziyeh Afkham condemned the recent terrorist attacks on innocent people in Lebanon, and stressed that Lebanese statesmen and people are wise and experienced enough to overcome such divisive plots hatched by enemies to wreak havoc on the country.
Afkham strongly condemned the Thursday incident in Hermel in Northeast of Lebanon, which killed three persons and injured 27 others as well as firing of 20 missiles at the Bekaa Valley, that killed 8, including six children, and injured some others.
She said that Tehran considers the terrorist measures in line with interests of the Zionist regime and enemies of the noble Lebanese people.
Afkham went on to say that Iran urges all Lebanese ethnic and political groups to observe self-restraint and remain fully vigilant against enemy movements aimed at sowing seeds of discord among children of Lebanon and destabilizing the Middle-Eastern country.
A powerful car bomb explosion killed at least four people and wounded 25 others in downtown Hermel, near the border with Syria on Thursday.
The blast, which went off in front of the main government administration building in Hermel, was the first to hit the town since the conflict in Syria erupted in March 2011.
"The attack took place at 8:55 am (0655 GMT), just as people were going to work," an official said on condition of anonymity.
Witnesses said the attack, which damaged buildings around Hermel's main square, shocked residents in the middle of the town, a bustling commercial, residential and administrative area.
They also said the security forces deployed in the square shortly after the attack.
Though Thursday's was the first attack of its kind, the town has been hit in recent months by mortar attacks related to the war in neighboring Syria.