Iran
Iran calls on Muslims to reinforce peace in region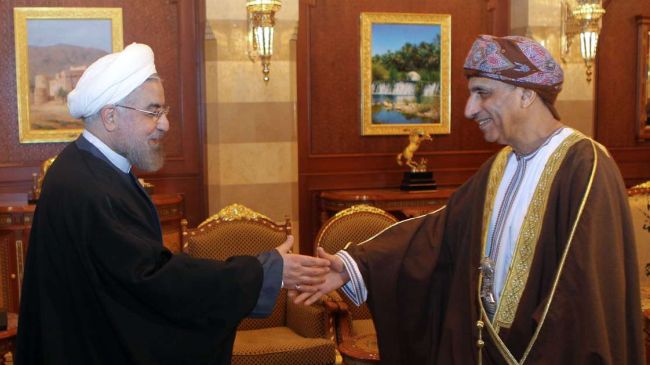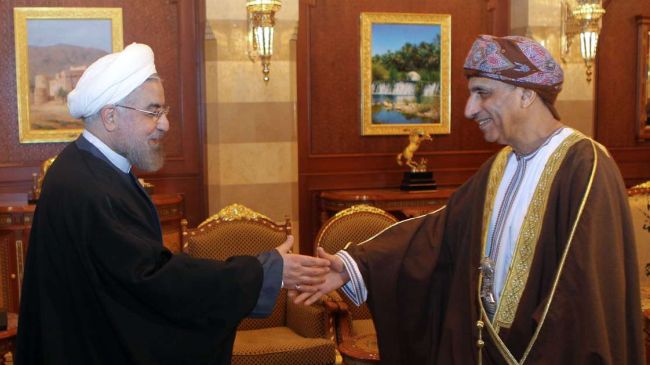 Iranian President Hassan Rouhani has underlined the need for the establishment of security in the Middle East region, calling on Muslim nations to help reinforce regional peace and stability.
"As Muslim countries, we are duty-bound to make efforts to establish peace and stability in the region and we have always stressed that stability and tranquility in the region will be established by the regional countries," Rouhani said on Wednesday.
The Iranian president made the remarks in a meeting with Omani Deputy Prime Minister Fahd bin Mahmoud al Said in Muscat, where they discussed bilateral ties as well as regional issues.
Rouhani described Tehran-Muscat relations as good, calling for the further enhancement of mutual cooperation.
Pointing to the current situation in the region, the Iranian president stressed the need for closer ties between Tehran and Muscat.
"Our common interests necessitate the improvement and expansion of bilateral ties since there is great potential for cooperation between the two countries," Rouhani said.
The Omani official, for his part, attached importance to Iran's role in maintaining regional security, saying that stability and peace in the region can only be ensured through collective cooperation among countries within the region.
He described Iran-Oman ties as brotherly and historical and called for the further enhancement of ties with the Islamic Republic.
Al Said expressed hope that Rouhani's visit to Oman will help further relations between Tehran and Muscat.
Heading a high-ranking politico-economic delegation, the Iranian president traveled to Oman on Wednesday to hold talks with senior Omani official during his two-day visit.
Oman is the first country in the Persian Gulf to be visited by President Rouhani after he assumed office in August.
Iran and Oman, which share control of the strategic Strait of Hormuz, maintain cordial relations.