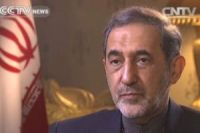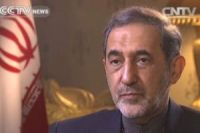 A senior Iranian official says the Islamic Republic will not hesitate to assist neighboring Iraq in its battle against Takfiri terrorists "without any limitation" upon Baghdad's request.
In a Thursday interview with China's CCTV television network, Ali Akbar Velayati, a top aide to Leader of the Islamic Revolution Ayatollah Seyyed Ali Khamenei, said Iran was ready to provide Iraq with any kind of help if it is asked by the "legal" government in Baghdad.
Velayati further said the Islamic Republic will not cooperate with the United States over the crisis in Iraq as Tehran and Washington pursue different objectives in helping the Iraqi nation.
The Iranian official said while Washington is after gaining dominance over Iraq by offering help to Baghdad, Tehran is not after "bad purposes" and does not seek to interfere in the crisis-hit country's domestic affairs.
The Iranian official said if Washington truly intends to help Iraq counter the ongoing Takfiri violence, it should first condemn terrorism as well as the parties that support and fund the terrorists.
On June 10, militants from the so-called Islamic State of Iraq and the Levant (ISIL) terrorist group captured Mosul, the capital city of Iraq's Nineveh Province, which was followed by the seizure of Tikrit, located 140 kilometers (87 miles) northwest of the capital Baghdad.