Iran
Middle East
Iran can help Persian Gulf states develop nuclear technology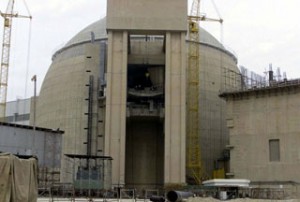 Iran's top nuclear official has said the country is prepared to help other Persian Gulf states develop civilian nuclear technology.
Atomic Energy Organization of Iran (AEOI) Director Ali-Akbar Salehi invited officials of Persian Gulf states to visit Iran's nuclear sites to enhance their knowledge about the construction of nuclear power plants.
"The Persian Gulf states have signed contracts with Western countries to build nuclear power plants, so we invite the neighboring Persian Gulf states to visit our nuclear installations," the Mehr News Agency quoted Salehi as saying on Tuesday.
He also stated that Iran is ready to hold "workshops" on nuclear technology to transfer its nuclear expertise to Persian Gulf countries, including the United Arab Emirates.
The UAE has embarked on a program to construct nuclear power plants, which it is estimated will cost about $40 billion.
Iranian officials have repeatedly declared that the country's nuclear program is totally peaceful.