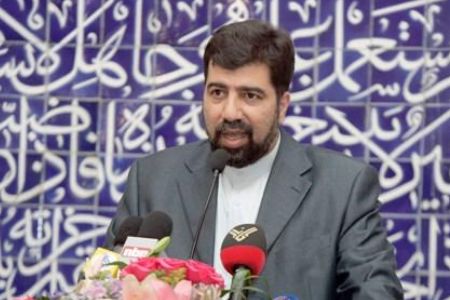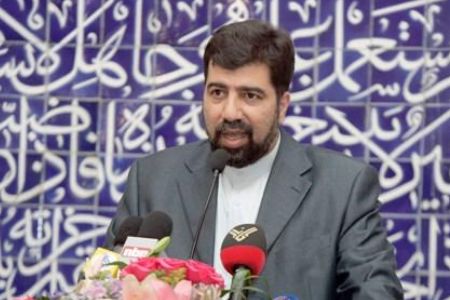 Iran's Ambassador to Lebanon Ghazanfar Roknabadi has cautioned Lebanon that the Hariri tribunal is an "Israeli plot" to prepare the ground for Tel Aviv's incursion into the country.
Speaking in a televised interview with al-Alam TV network late Sunday, Roknabadi said the international court to investigate the assassination of former Lebanese Premier Rafiq Hariri and the verdict against the Lebanese Hezbollah is a totally Israeli scheme to create tension and discord in Lebanon.
"The Zionist regime and its allies are not after Iran and Lebanon's welfare and are striving to sow the seeds of discord and difference in the region, particularly in Lebanon, to make the region destabilized," ISNA quoted the Iranian diplomat as saying.
Roknabadi reiterated that the vigilance of Lebanese officials and nation would not allow foreigners to sway the country.
Meanwhile, the Iranian diplomat said the Lebanese Premier Saad Hariri's visit to Iran is of great significance at this critical moment.
Hariri's visit to Tehran comes at a time when talks between Palestinian and Israeli officials have reached a dead end, he continued.
Elaborating on the Islamic Republic's stance vis-a-vis Lebanon, the Iranian envoy reiterated that Iran pursues a common policy towards all Lebanese groups and contributes to the maintenance of unity among the parties to tackle threats.
The Iranian diplomat went on to say that the Islamic Republic backs efforts to guarantee Lebanon against any tension even if the Hariri tribunal issues a verdict against Hezbollah.
Roknabadi emphasized that Israel has been a threat to the Middle East region since the start of its creation, saying unity among the Lebanese is the only authentic guarantee to thwart Israel's threats.
The Iranian official declared Iran's readiness to help regional countries resolve their problems and restore security to the region.