Saudi Arabia
Iran censures terrorist attack against Ashura mourners in Zionist Puppet Saudi Arabia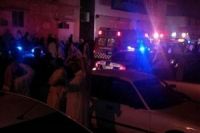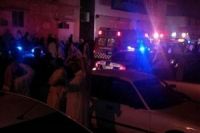 Iran has strongly condemned a terrorist attack in Saudi Arabia on a gathering of Muslim worshippers mourning the martyrdom anniversary of Imam Hussein (Peace be upon him), the third Shia Imam.
According to Press TV, Iran's Foreign Ministry Spokeswoman Marzieh Afkham on Tuesday denounced the assault in al-Ahsa, the largest governorate in Saudi Arabia's restive Eastern Province, which martyred five mourners and wounded 30 others on Monday.
She said Muslim and non-Muslim states have always respected the traditional Ashura ceremonies and provided security for the mourners.
Afkham called on the Saudi government to ensure security for people attending religious ceremonies and identify and punish elements behind the terrorist attack in the country.
The attackers shot the victims with pistols and machine guns, the official Saudi Press Agency reported but provided no further details on the identities of the attackers or the victims.
According to the agency, an investigation into the deadly raid is underway.