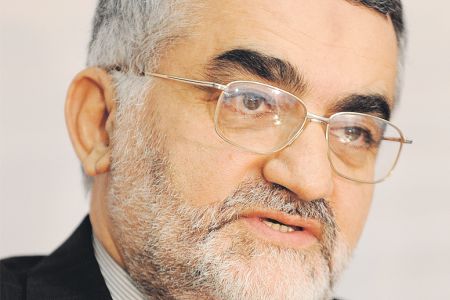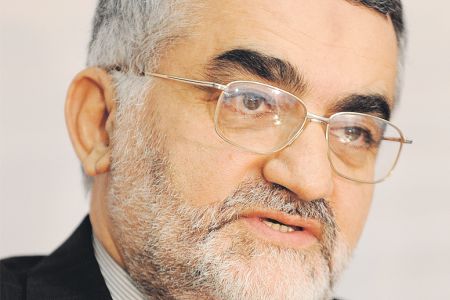 A senior Iranian lawmaker says Ankara's honesty is one of the reasons Iran has chosen Turkey as the host of the multifaceted talks between Tehran and world's major powers.
"The Turkish government proved its sincerity in [the issuance of the] Tehran declaration and this country's honesty is valuable to us," Head of the Majlis National Security and Foreign Policy Commission Alaeddin Boroujerdi said on Wednesday in a meeting with Head of Turkish parliament's Commission for Foreign Relations Murad Marjan.
On October 14, EU foreign affairs chief Catherine Ashton, who represents the P5+1 — Britain, China, France, Russia and the US plus Germany — proposed holding three-day talks over Iran's nuclear program in mid-November in the Austrian capital of Vienna.
Iran welcomed the West's decision to return to the negotiating table but emphasized that the time and venue of the proposed talks must be convenient for all sides.
On Tuesday, the date and venue for Iran's talks with the P5+1 were announced in a letter sent by the office of Saeed Jalili, the secretary of Iran's Supreme National Security Council.
However, Iran has announced that it will only negotiate the issue of a nuclear fuel swap with the Vienna group — France, Russia, the US, and the International Atomic Energy Agency (IAEA) — within the framework of the Tehran declaration, and the nuclear issue will not be on the agenda of the multifaceted talks with the P5+1.
Boroujerdi expressed gratitude for Turkey's agreement to host Iran's upcoming talks with the P5+1 and said Iran is still committed to the declaration it issued with Ankara and Brasilia.
Iran signed a declaration with Turkey and Brazil on May 17 based on which Tehran agreed to exchange 1,200 kg of its low-enriched uranium on Turkish soil with nuclear fuel.
The US and its allies, however, snubbed the declaration and used their influence on the UN Security Council to press for fresh sanctions against the Islamic Republic over the allegation that Tehran might pursue a military nuclear program.
"The US is opposed to the Iranian nation's capabilities in modern technologies and sciences such as nuclear energy," Boroujerdi said, adding that Washington "is not sincere regarding Iran's nuclear program and nuclear weapons are just an excuse," IRINN reported.
Iran would never let go of its principles because of US and EU pressures, the Iranian lawmaker concluded.