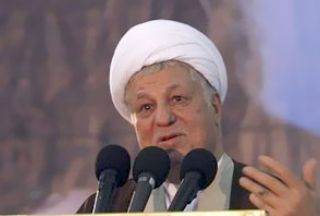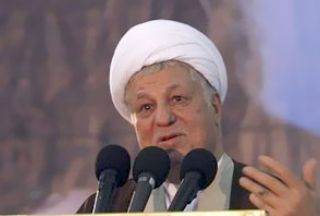 Two days after the terrorist attack in the southeastern city of Zahedan, a senior Iranian cleric and politician says acts of terrorism are doomed to failure.
"Historical records show that in Iran and countries like Iraq, Afghanistan and Palestine…, terrorists and occupiers have never been and never will be able to achieve their ominous objectives through bloodshed and the massacre of innocents," Chairman of Iran's Expediency Council Ayatollah Akbar Hashemi Rafsanjani said on Saturday.
He added that the terrorist bombings in Zahedan were aimed at creating a rift between Shia and Sunnis and warned that carrion terrorist attacks to kill innocent people raises an alarm, and "the international community must find a solution for it."
"We are witnessing that terrorists are gradually moving towards using more destructive weapons, for which calls for measures on a global scale to control this situation," Rafsanjani added.
On July 15, two bomb explosions in quick succession took place outside the Zahedan Grand Mosque. At least 27 people lost their lives and more than 100 others were injured in the terrorist attack, which has widely been blamed on extremist Wahabis and Salafis trained by US intelligence in Pakistan.
Iranian police have arrested 40 people in connection with the twin bomb attacks.