Iran
Middle East
Iran closely monitors moves in Persian Gulf: IRGC commander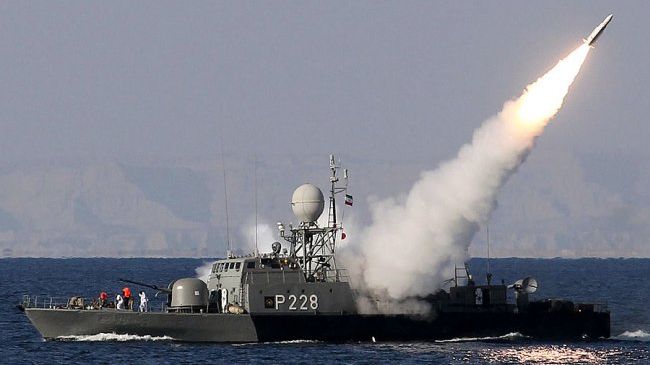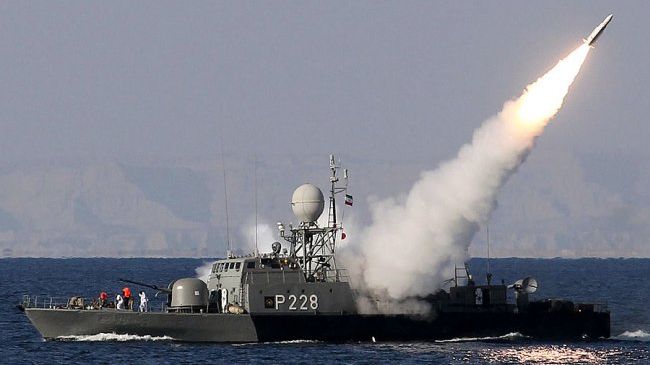 A senior Iranian naval commander has warned against "evil" deeds of certain countries in the Persian Gulf and the Strait of Hormuz, stressing the Islamic Republic fully and closely monitors all moves in the region.
"The Islamic Republic of Iran carefully and completely scrutinizes bids by countries which are taking steps in line with the US objectives in the [Persian Gulf and the Strait of Hormuz] region," said Navy Commander of the Islamic Revolution Guards Corps (IRGC) Rear Admiral Ali Fadavi in a meeting with Oman's Assistant Chief of Staff Brigadier General Rashid bin Saif al-Shidi in Tehran on Tuesday.
Iran keeps a close watch on military and non-military vessels of these countries in line with its policy of deterrence , he added.
He emphasized that countries in the region should prepare no ground for the US to carry out evil acts and stated that regional interaction would be the only factor that can lead to a proper trend in this regard.
The commander said that Iran's efforts to improve security in the Persian Gulf and the Strait of Hormuz are aimed at providing security for the world's energy.
"The Islamic Republic of Iran and regional countries are definitely making efforts to prepare an appropriate situation for their own people and all in the world due to their humane and Islamic responsibility," Fadavi pointed out.
On January 2, Iranian Navy wrapped up Velayat-90 naval drills, conducted in an area stretching from the east of the Strait of Hormuz in the Persian Gulf to the Gulf of Aden.
The drills, which were launched on December 24, 2011, had four stages, namely the preparedness, expansion of forces, tactical, and power phases, which were carried out successfully.
The Islamic Republic has also extended a public invitation to regional states to conduct joint naval drills with Iranian forces.