Iran
Iran commander: Nuclear deal two-way street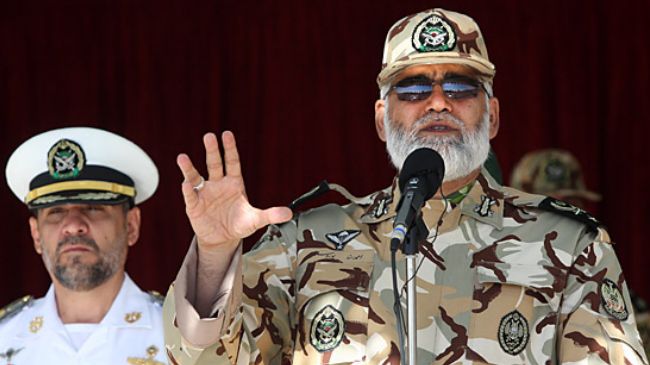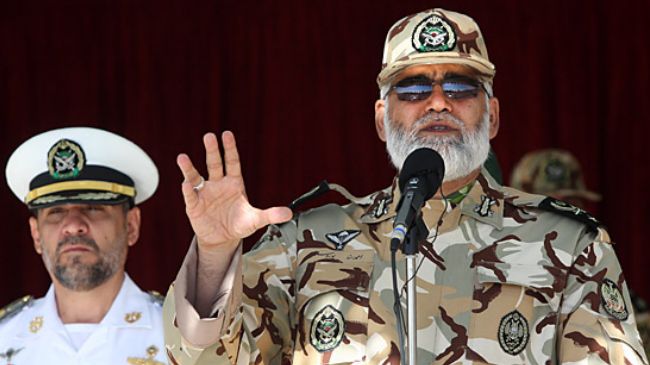 A senior Iranian commander says the Islamic Republic will not be duty-bound to continue its nuclear talks with the P5+1 group if the six countries fail to honor their commitments under the Geneva deal.
Addressing a group of foreign military attachés in Tehran on Sunday, Commander of the Iranian Army's Ground Forces Brigadier General Ahmad-Reza Pourdastan said compliance with last November's nuclear deal between Tehran and the P5 +1 group is a two-way street.
"It is clear that compliance with the agreement is a mutual issue, and should the other side go back on its promises [under the Geneva deal], the Islamic Republic of Iran will no longer feel obliged to continue cooperation," added the Iranian commander.
Iran and the P5+1 – Russia, China, France, Britain, the US and Germany — inked an interim accord on Tehran's nuclear energy program in Geneva, Switzerland, in late November 2013.
Under the deal, the six countries agreed to lift some of the existing sanctions against Iran in exchange for Tehran's confidence-building measure to limit certain aspects of its nuclear activities for a six-month period.
Iran and its negotiating partners are currently in talks in an effort to hammer out a final agreement aimed at fully resolving the decade-old dispute over the Islamic Republic's nuclear energy program.
Pourdastan further pointed to attempts by the US to push the nuclear talks towards a "deadlock," adding, "We are all well aware that the US is under pressure from the Zionist lobby and some undemocratic regimes, and does not have enough motivation and authority to advance the nuclear talks."
Last December, the US issued new sanctions against a number of companies and individuals for "providing support for" Iran's nuclear energy program.
In a similar move in February, Washington blacklisted nearly three dozen companies and individuals, accusing them of evading anti-Iran sanctions.