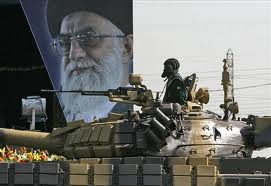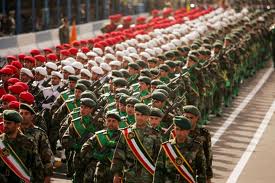 Chief of Staff of Iran's Armed Forces Major General Seyyed Hassan Firouzabadi said today that the US officials are dead scared about the potentials and capabilities of the Islamic Revolution.
Commenting on US attempts to minimize its consecutive defeats vis-à-vis the Iranian nation at a time when Islamic awakening is sweeping the region, he said the massive monetary assistance being poured into BBC by the US, in addition to the propaganda tirade of US media horns, is indicative of the bankruptcy of the strategies of the neo-colonialist system to avert its complete collapse.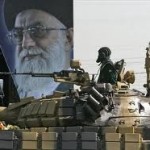 The Iranian commander took note of the deceptive behavior of White House officials regarding the financial crisis, and said US officials are naïve to think that they can conceal from American public opinion their wasting of hundreds of millions of dollars in the soft war game, when the country is suffering from terrible economic conditions and a crippling budget deficit.
He cautioned the dictatorial regimes in the region against acting as US stooges, rather than relying on their own people, a policy that will surely benefit them in contrast to their humiliating serving of US interests.