Iran
Iran Commander: We monitor all moves in Persian Gulf, Black Sea, Mediterranean Sea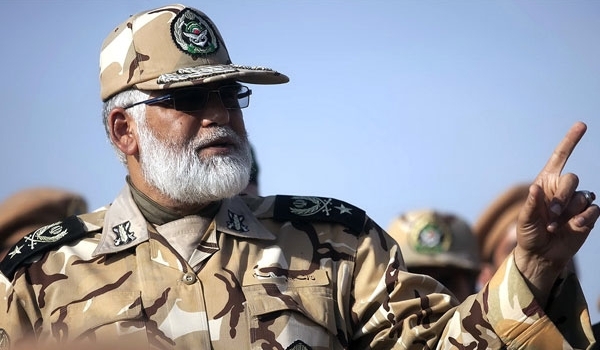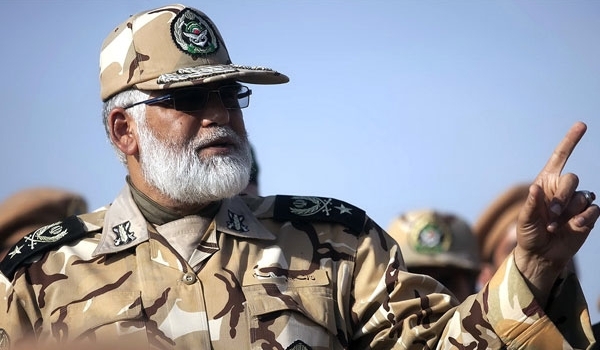 Lieutenant Commander of the Iranian Army Brigadier General Ahmad Reza Pourdastan underlined that the country's Armed Forces are always ready to give a crushing response to aggressors, adding that the enemies are not able to surprise them.
"I dare to say that all moves either inside or outside the borders and inside or outside the region as well as all flights from the airports and all moves of vessels in the Persian Gulf waters, the Black Sea and the Mediterranean are monitored," General Pourdastan said on Saturday.
Stressing that the capabilities of the Iranian Armed Forces are increased in accordance with threats, he said, "You should rest assured that the Islamic Republic of Iran's Armed Forces will not be surprised. If the enemy makes any move, it will be surprised."
General Pourdastan also underlined Iran's high defense power, and said, "The (threatening) enemy will be targeted in any territory."
In relevant remarks in April, Chief of Staff of the Iranian Armed Forces Major General Mohammad Hossein Baqeri underlined that the country's Armed Forces are prepared to give a rigid response to any possible aggressive act by the enemies.
"We are ready to take speedy reaction against enemy's possible threats and deepening intelligence superiority over enemy's movements is our top priority," General Baqeri said.
He reiterated that Iran's missile strength is admirable.