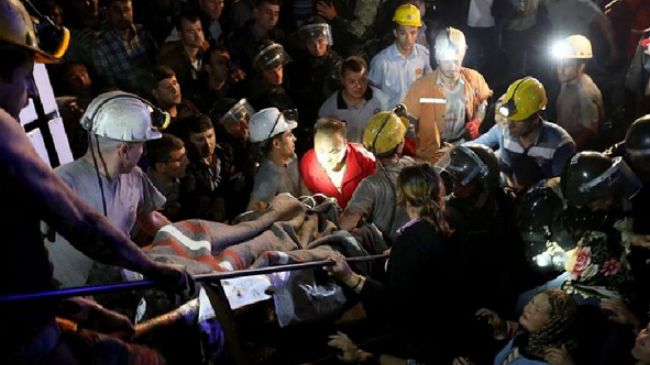 Iran's Majlis Speaker Ali Larijani has extended condolences to the people and government of Turkey over a mine exposition which left hundreds of people dead.
In a Wednesday message to his Turkish counterpart Cemil Cicek, Larijani also offered Iran's sympathy to the families of the victims.
On Tuesday, an explosion at a coal mine in the western Turkish province of Manisa left at least 270 workers dead and scores injured.
According to Turkish Energy Minister Taner Yildiz, 787 people were inside the mine at Soma in Manisa Province when the explosion took place.
A large rescue operation is underway to free hundreds of more workers still trapped underground. Officials say hopes are diminishing of rescuing the trapped miners.
A faulty electrical transformer is believed to have caused the explosion at the mine.
Lignite coal mining is a major industry in Turkey's Soma. A similar incident in 1992 marked the country's worst mining disaster in which 263 miners were killed near Zonguldak, on the Black Sea.