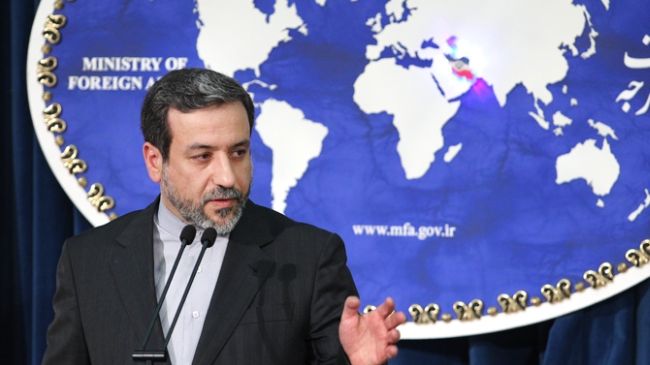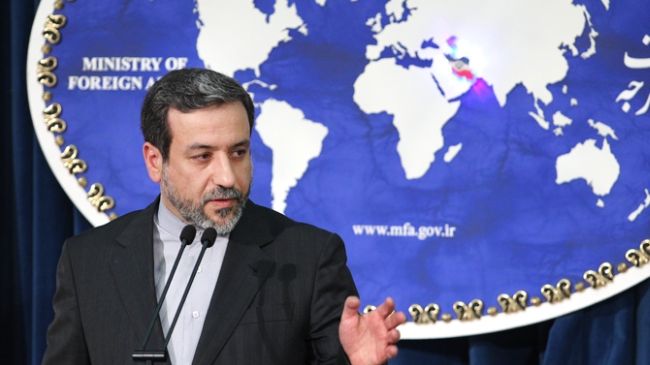 Iran's Foreign Ministry Spokesman Abbas Araqchi has condemned a raid by Bahraini forces on the house of prominent cleric Ayatollah Sheikh Issa Ahmed Qassim.
"We strongly condemn this inappropriate move and stress that the element of violence and intimidation and an organized break into people's houses are not compatible with logic and run counter to all ethical, religious and human standards," Araqchi said on Sunday.
On Friday, Bahraini forces raided and searched Sheikh Issa Qassim's house in the village of Diraz.
According to Bahrain's main opposition bloc, al-Wefaq, the cleric was not at home at the time of the raid, but his family members, including women and children, were present.
"Dozens of armed troops, accompanied by masked civilian forces, stormed the home of Ayatollah Isa Qassim at dawn on Friday… damaging property and terrorizing women and children," al-Wefaq said in its statement.
Araqchi said acts of insult against senior clerics, attacking people's houses and employing violence would have no result but the complication of the situation.
The Iranian official said the only solution to Bahrain's crisis was adopting political methods and paying attention to and realizing popular demands.
The Iranian Foreign Ministry spokesman reiterated Iran's readiness to employ its capacities for helping Bahrain resolve the crisis in a transparent and public manner.
Sheikh Qassim has repeatedly criticized Manama over its violent crackdown on protests.
The Bahraini revolution began in mid-February 2011, when the people, inspired by the popular revolutions that toppled the dictators of Tunisia and Egypt, started holding massive demonstrations.
The Bahraini government promptly launched a brutal crackdown on the peaceful protests and called in Saudi-led Arab forces from neighboring states.
Dozens of people have been killed in the crackdown, and the security forces have arrested hundreds, including doctors and nurses accused of treating injured revolutionaries.