Africa
Iran Condemns Boko Haram Abduction of More Nigerians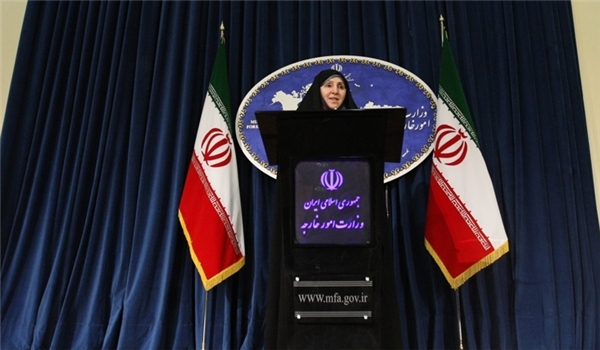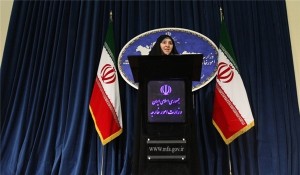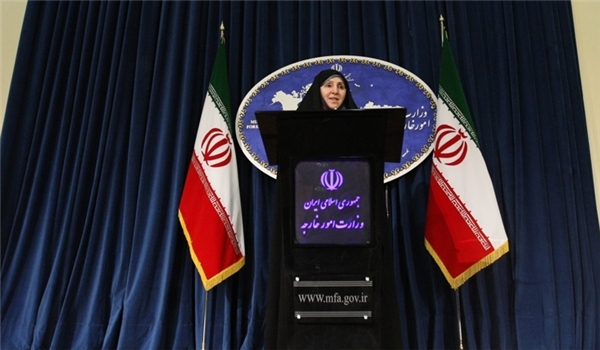 Iranian Foreign Ministry Spokeswoman Marziyeh Afkham strongly condemned abduction of 60 women and girls by Boko Haram terrorist group, a Wahhabi Al-Qaeda affiliate in Nigeria, as an inhumane act.
"Iran condemns the recent abduction of 60 girls by Boko Haram terrorist grouplet in Nigeria as an inhumane action," Afkham told reporters during a weekly press briefing here in Tehran on Wednesday.
She expressed sympathy for the families of those abducted by the terrorist group, and expressed the hope that they would be set free in the near future.
The Iranian spokeswoman further expressed concern over the spread of terrorist operations throughout the world which have led to increasing insecurity and concern among different communities.
Afkham asked for strong action in confrontation against terrorism, saying, "Serious measures should be adopted for the problem of terrorism which has no boundaries and involves all fields."
At least 91 people – more than 60 women and girls, and 31 schoolboys – were abducted last week by suspected Boko Haram militants, two months after the terror group kidnapped more than 300 schoolgirls in northeastern Nigeria, according to witnesses.
Local media reported about 60 people were abducted in attacks on villages south of Maiduguri, the capital of Borno state, between Thursday and Saturday.
The attack comes as more than 270 schoolgirls are still being held by Boko Haram more than two months after their abductions from a school in Chibok town in April. Several dozen of the girls managed to escape.
About 30 people were reported to have been killed by the extremists in the latest attack. Elderly residents fled their homes, trekking 15 miles to seek help.
Among those abducted by gunmen were women with young children and babies – a common occurrence in Borno state since last year, Nigeria's Premium Times reported.
Boko Haram, a violent a Wahhabi Al-Qaeda affiliate fighting for an Islamic state in Nigeria based on Salafi-Wahhabi interpretation of Sunni Islam, stepped up its attacks beginning five years ago and has recently launched violent raids on villages, markets, bus stations, churches and schools.
Nigeria has also seen bomb attacks on soccer fans watching World Cup soccer matches at public soccer viewing venues, which have been blamed on Boko Haram.
Last week's attacks were on Kummabza, Yaga and Dagu, in the Damboa local government area, according to witnesses cited in local media reports.
Nigerian local and federal government officials and police haven't confirmed the reports. But Premium Times quoted an unnamed federal security official who confirmed the abductions took place, while a village councilor confirmed the kidnappings to Associated Press.
Attacks on villages in northeastern Nigeria have been occurring almost daily, with Nigeria's army seemingly incapable of enforcing security in vast swaths of the country.
Following the attacks Iranian Foreign Minister Mohammad Javad Zarif expressed sympathy for the bereaved families of those killed or injured in the attacks staged by Boko Haram, and deplored terrorism and extremism.
"We condemn extremism and terrorism and sympathize with the victims of the crimes committed by Boko Haram terrorist group," Zarif said, addressing a ceremony hosted by the Iranian foreign ministry to commemorate the 51st anniversary of the African Union (AU) in Tehran in late May.
He said that the goal of the terrorist groups is defaming different religions.
His remarks were made as the United Nations imposed sanctions on Boko Haram, blacklisting it as an Al-Qaeda-linked terrorist organization as protesters stepped up demands on Nigeria to release more than 200 schoolgirls abducted by the terrorist group in April.
The abductions of the Chibok schoolgirls put intense international pressure on Nigeria's government and military to recover the girls and restore security in the northeast. Boko Haram leader Abubakar Shekau released a chilling video in which he threatened to sell the schoolgirls into slavery.
Boko Haram has demanded the release of prisoners in return for surrendering the Chibok girls but Nigerian president Goodluck Jonathan has ruled out negotiating with terrorists. Military commanders have said a military-style rescue is impractical because it would result in the deaths of many of the hostages.
Given the deadlock, Nigerians are questioning how the girls will be released.
Following the abduction of Chibok girls, the Iranian foreign ministry deplored the Boko Haram's kidnapping of the school girls, and called it an inhumane move.
She expressed concern about the abduction of the Nigerian girls, and said, "We completely reject this inhumane act as an unacceptable move and we hope that action will be adopted to prevent operation of extremist groups and terrorists in Nigeria and the world and we hope that stability and tranquility will be established in that country at the earliest."
Then a few days later, Iranian Deputy Foreign Minister Hossein Amir Abdollahian voiced Tehran's readiness to help the Nigerian government and nation free the kidnapped girls.
"The Islamic Republic of Iran is ready to extend any kind of help to the Nigerian government and nation to resolve this problem," Amir Abdollahian said in a meeting with Nigerian Ambassador to Tehran Tukur Mani in late May.
Also in similar remarks later in May, Director-General of the Iranian Foreign Ministry's Department for African Affairs Valiollah Mohammadi Nasrabadi underlined Tehran's readiness to help the Nigerian government free the school girls who have been abducted by Boko Haram.
Mohammad Nasrabadi made the remarks addressing an International Conference on ˈUnity against Terrorism and Extremism' in Tehran to deplore prolongation of ordeal of the Nigerian kidnapped girls.
He said that the Islamic Republic of Iran is ready to extend technical assistance to the Nigerian government to help release of the kidnapped girls.
Mohammadi Nasrabadi accused Boko Haram of trying to spread Islamophobia throughout the world.