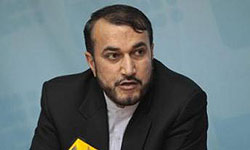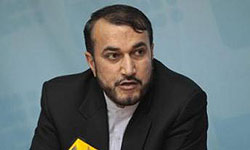 Iranian Deputy Foreign Minister for Arab and African Affairs Hossein Amir Abdollahian lashed out at the Bahraini regime for spraying chemical gas on peaceful demonstrators in the tiny Persian Gulf island.
Amir Abdollahian harshly criticized those who use deadly chemical gas to crack down on the Bahraini people and those who are keeping silence over the people's suppression, saying that the Bahraini and the Syrian issues must both be settled through diplomatic ways.
Amir Abdollahian warned that foreign interference would further endanger the security in those countries and that the Middle-East regional affairs could jeopardize the entire regional, and even the international security.
Anti-government protesters have been holding peaceful demonstrations across Bahrain since mid-February 2011, calling for an end to the al-Khalifa dynasty's over-40-year rule, end of discrimination, establishment of justice and a democratically-elected government as well as freedom of detained protesters.
Violence against the defenseless people escalated after a Saudi-led conglomerate of police, security and military forces from the Persian Gulf Cooperation Council (PGCC) member states – Saudi Arabia, Kuwait, the United Arab Emirates, Oman and Qatar – were dispatched to the tiny Persian Gulf kingdom on March 13, 2011, to help Manama crack down on peaceful protestors.
So far, tens of people have been killed, hundreds have gone missing and thousands of others have been injured.