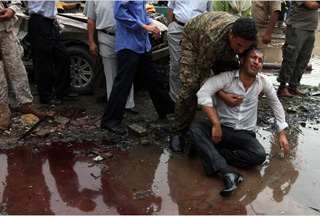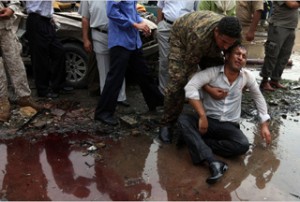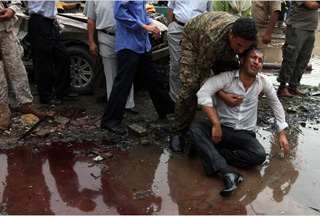 Iran has condemned the terrorist attacks aimed at undermining stability in Iraq, after synchronized car bombings at the heart of the Iraqi government killed 132 people.
The bombs were detonated within a minute of each other, leaving scores dead, more than 500 wounded and damaging the Justice Ministry and Provincial Council complexes in Baghdad on Sunday, The New York Times reported.
Iran's Foreign Ministry, in a statement, offered the country's condolences with the Iraqi people and government and condemned the attack.
"Such terrorist activities which are aimed at disturbing stability [in Iraq] … are the signs of terrorists' animosity toward the Iraqi people and their governance to shape their own destiny," read the statement.
The ministry then called on the Iraqi government to establish security with the help of the people.