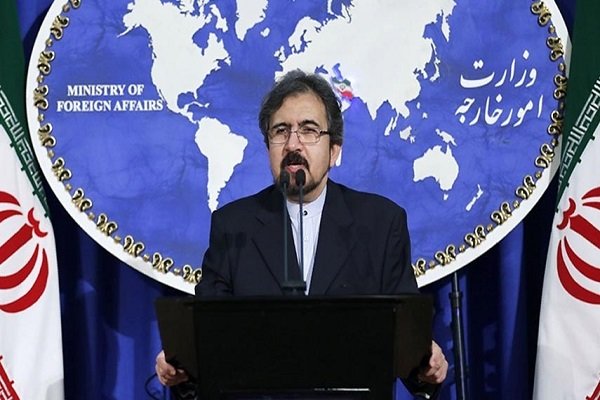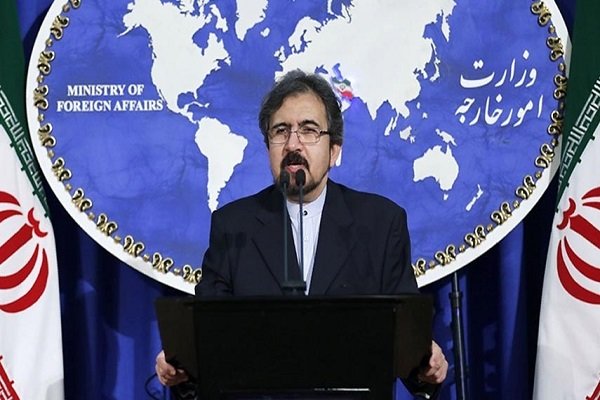 Bahram Ghasemi, the Spokesman of Iranian Foreign Ministry, lashed out at the anti-Iran statement issued by the OIC Secretary-General Yousef bin Ahmed al-Othaimeen, as a support for Trump.
"This statement was supportive of US withdrawal from the JCPOA," said Bahram Ghasemi, the Spokesman of Iranian Foreign Ministry, referring to the recent statement issued by the Secretary-General of the Organization of Islamic Cooperation (OIC), Yousef bin Ahmed al-Othaimeen.
Mr. Ghasemi condemned al-Othaimeen's statement as a blatant support for the "wrong decision" of US government for pulling out from the nuclear agreement.
"The irresponsible and naïve statement of the secretary-general of the organization of Islamic cooperation is an act totally out of his jurisdiction, in blatant violation of the principle of secretariat's impartiality, in total agreement with anti-Islamic policies of US government, Zionist regime, and Saudi government, and a new measure to undermine the credit and status of the organization," said the Iranian diplomat.
"Al-Othaimeen had already undertaken impartial and unconstructive stances in regards to regional developments, because of lack of true understanding of the sensitive situation in the region and the Islamic world, especially the influential and determining position of the OIC in fighting against the Zionist regime and support the Palestinian cause," he added.
"We advise him not to continue undertaking impartial stances which benefit the arrogant system of the world and the Zionist regime," articulated Mr. Ghasemi.
Ghasemi's statement came after al-Othaimeen supported Trump's withdrawal from the JCPOA saying, "the Organization hoped that Iranian nuclear agreement's signing would make the Middle East more stable and calm, which it welcomed it at the time, however, none of this happened and this agreement was used against all hopes and in contrary to its spirit including the development of ballistic missiles and supporting terrorism."
"We insist on holding a summit of OIC member states in a country other than Saudi Arabia to examine the case of repetitive complaints of member states about Saudi regime's abuse of the privilege of hosting the organization," Ghasemi highlighted.