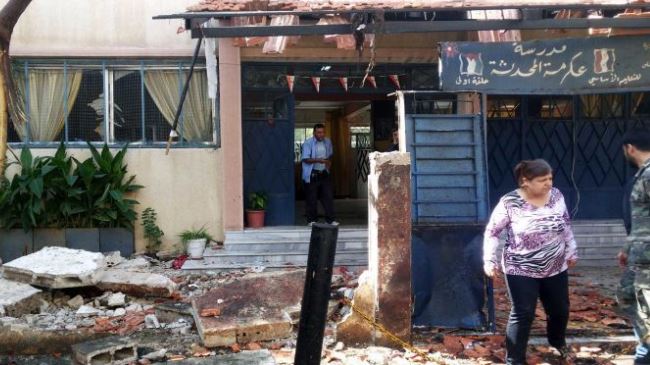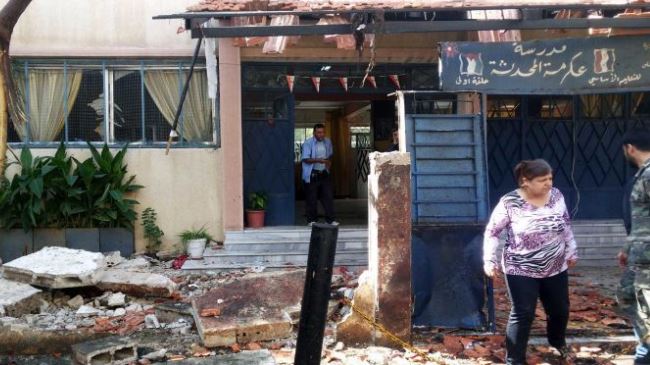 Iran has censured as "inhumane" the recent terrorist bomb attacks that claimed the lives of more than 50 people, mostly schoolchildren, in Syria's western city of Homs.
"The Islamic Republic of Iran strongly condemns this crime and inhumane act which targeted innocent children," said Iranian Foreign Ministry Spokeswoman Marzieh Afkham on Thursday, while offering condolences to the Syrian government and nation as well as the families of the victims.
On Wednesday, at least 54 people, including 47 children, were killed and dozens of others injured when two car bomb explosions struck near a primary school in Homs. It was one of the deadliest terrorist attacks to target the government-controlled area in months.
Afkham further criticized the UN for its lack of action against the perpetrators of such crimes and their foreign supporters, saying the countries that claim to be advocating anti-terror efforts must stop funding and arming terrorist groups instead of putting on a show of fighting against them.
"Behind these crimes there are hands which have hidden themselves behind the mask of anti-terrorism coalition," added the Iranian official.
Syria has been the scene of a foreign-sponsored turmoil since March 2011. Takfiri militant groups operating in the country have been behind many fatal bomb attacks targeting both civilians and government institutions across the Arab state over the past years.
Violence has so far taken the lives of more than 190,000 people in Syria. The Western powers and their regional allies, especially Qatar, Saudi Arabia and Turkey, are reportedly supporting the militants fighting to topple the Damascus government.