Iran
Iran condemns violence in Egypt and urges respect for the Egyptian people's demand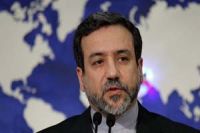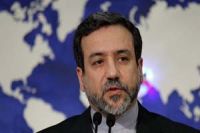 Iran Foreign Ministry Spokesman Abbas Araqchi has censured the ongoing violence in Egypt, urging respect for the Egyptian people's demand.
In a meeting with members of the Majlis National Security and Foreign Policy Committee on Sunday, Araqchi said, "The Islamic Republic of Iran condemns acts of violence [in Egypt] and will make effort to resolve the problem".
He stressed the importance of paying attention to and respecting the demands of the Egyptian people.
The Foreign Ministry spokesman pointed out, "The Islamic Republic of Iran will actively seek to improve the situation in Egypt".
Egypt plunged into violence after the country's powerful military ousted the first democratically-elected president, Mohammad Morsi, suspended the constitution, and dissolved the parliament on July 3.