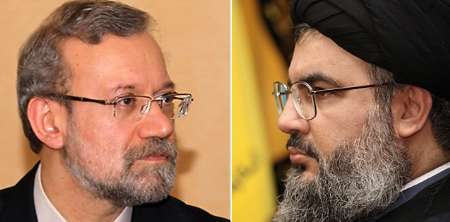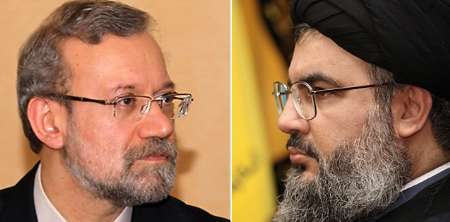 Majlis Speaker in a message on Monday condoled with Secretary-General of Lebanese Hezbollah Seyed Hassan Nasrallah on martyrdom of several Lebanese fighters in Israeli air raids.
Ali Larijani in his message to Nasrallah condemned the Zionist regime attack and martyrdom of a group of Hezbollah fighters and expressed sympathy with the bereaved families.
He said that martyrdom of the Lebanese fighters in terrorist attack of the Zionist regime in Qonaytareh region caused sorrow and this horrible crime shown again the terrorist nature of Tel Aviv regime vis-a-vis the Islamic resistance movement.
Larijani prayed to God to bestow peace upon souls of the martyrs and patience for the bereaved families and victory for Lebanon and Hezbollah in campaign against the Israeli occupation.