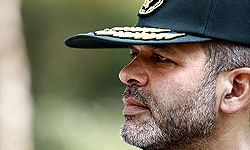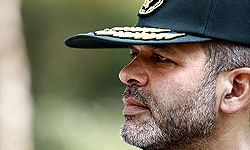 Iranian Defense Minister Brigadier General Ahmad Vahidi took the US and the Zionist regime of Israel responsible for insecurity in Syria, but at the same time stated that the Syrian army is capable of restoring security in the country.
Speaking in a Thursday phone conversation with newly-appointed Syrian Defense Minister General Fahd al-Jassem al-Freij, Vahidi said Damascus is facing a US-Zionist plot against the anti-Israeli resistance front, but Iran is confident that Syria's powerful army can disappoint Washington, its regional allies and Israel.
Freij was appointed to the post on Wednesday hours after Defense Minister Daud Rajiha was killed in a terrorist bomb attack at the headquarters of the National Security Bureau in the capital, Damascus.
During the conversation, al-Freij stressed that the assassination of the Syrian officials will not undermine the resolve of the Syrian army in countering the US-Zionist conspiracy against this country.
An explosion inside the Syrian national security headquarters in Damascus targeted ministers from President Bashar al-Assad's government who were meeting with defense officials on Wednesday, killing three of the most senior members of President Assad's inner circle, including his brother-in-law.
The Syrian Army said Defense Minister and his deputy, Asef Shawkat, were both killed in the explosion. Shawkat, Assad's brother-in-law, also held the title of deputy chief of staff.
According to Syrian state-run TV, former Defense Minister Hassan Turkmani, who headed Assad's 'crisis cell' that coordinated the government's response to the 16-month uprising, was also killed in the blast.
Other ministers and military officials were seriously wounded in the explosion, according to state media.
Syrian State TV reported that Interior Minister Mohammed al-Shaar and National Security Department head Major General Hisham Ikhtiar sustained injuries but were in stable condition.