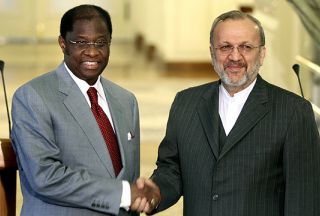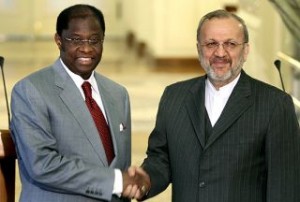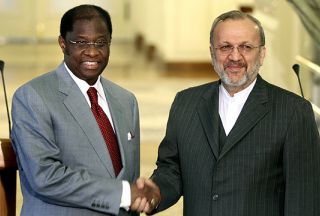 Iran and the Democratic Republic of Congo will expand relations in line with the Islamic Republic's new priority of developing better ties in Africa.
Iranian Foreign Minister Manouchehr Mottaki told reporters at a joint press conference with his Congolese counterpart Alexis Tambwe Mwamba in Tehran Wednesday that Iran's new strategies on African countries involve a combination of both political and economic relations.
He said the prospective establishment of a joint economic commission with Congo, facilitating future collaborations in the fields of agriculture, mining, oil and gas explorations and excavations, dam-building and irrigation, and the construction of power plants and factories, could certainly lead to expanded and deeper ties, IRNA reported.
He also said that the Islamic Republic continues to monitor developments in Africa and is committed to Congo's security and stability.
Mottaki also pointed to the persisting difficulties in Iraq, Afghanistan and the Middle East, attributing the existing crises in the region to misguided US policies and the intervention of foreign militaries.
For his part, Mwamba hailed a strengthening of relations between Congo and Iran and announced his government's intention to open a Congolese Embassy in Tehran.