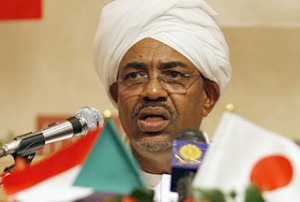 Iranian President Mahmoud Ahmadinejad has congratulated his Sudanese counterpart Umar Hassan al-Bashir on winning the country's presidential vote.
President Ahmadinejad sent a congratulatory message to the Sudanese president on Wednesday and expressed hope that his re-election would open a new chapter in bilateral relations between Iran and Sudan.
Bashir won 68 percent of the vote in the country's first multiparty vote in over two decades. He was announced the winner on Monday.
Head of the Sudan People's Liberation Movement Salva Kiir won the presidential election for the semi-autonomous government of South Sudan.