Iran
Middle East
North America
Qasem Suleimani
Iran considers Trump criminal not president, will never negotiate with him: Ex-defense minister
A former Iranian defense minister who currently advises Leader of the Islamic Revolution Ayatollah Seyyed Ali Khamenei on military affairs says the Islamic Republic will never negotiate with US President Donald Trump, because it considers him a criminal, not president.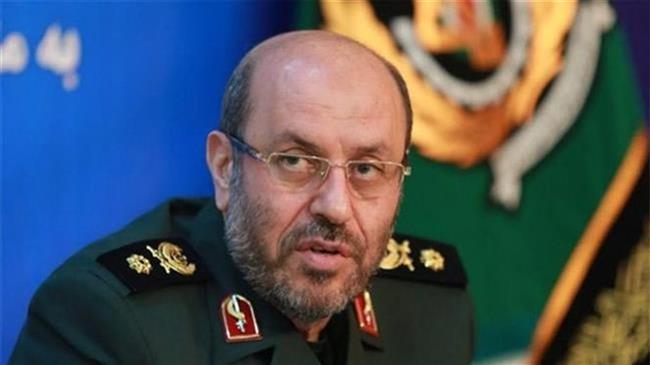 Hossein Dehqan made the remarks in an exclusive interview with Aljazeera network, excerpts of which were released on Monday.
Asked about the possibility of future talks between Tehran and Washington under the Trump administration, Dehqan said, "Iran will never engage in negotiations with US President Donald Trump, because we consider him to be a criminal, not a president."
Dehqan's remarks come on the background of the assassination of the commander of the Islamic Revolution Guards Corps (IRGC)'s Quds Force Lieutenant General Qassem Soleimani, deputy commander of Iraq's Popular Mobilization Units Abu Mahdi al-Muhandis, and their companions in an airstrike directly ordered by Trump outside Baghdad International Airport on January 3.
Following the criminal assassination, Trump warned that the United States would hit "very important" targets related to Iran if the Islamic Republic seeks retaliation.
"… we have … targeted 52 Iranian sites (representing the 52 American hostages taken by Iran many years ago), some at a very high level & important to Iran," Trump tweeted, making a reference to the 1979 US embassy incident in Tehran.
Following Trump's remarks, Iranian Deputy Foreign Minister for Political Affairs Abbas Araqchi said Trump's "hostile" remarks clearly amounted to war crime according to international law.
"Such a threat is reminiscent of the Mongols' invasion or the actions of terrorist and criminal groups in the destruction of cultural and historical sites, which according to international law, amount to war crime," he added.
In another part of the interview, Dehqan specified that the Islamic Republic also refuses any possible talks on the country's missile program and regional policies.
Dehqan added that, "Any military move by the US against Iran in the Persian Gulf waters will not go unanswered and will be met with Iran's extensive response."
Iran has on many occasions strongly dismissed the possibility that its missile program could be a topic for negotiations with the United States, emphasizing that its missiles are absolutely and under no condition negotiable with anyone, any country or for any period.
Last July, Alireza Miryousefi, spokesman for the Iranian mission at the United Nations, took to his official Twitter page, categorically rejecting a report by AP denoting that Iran is willing to negotiate on its defensive missile program with the US at some point.
Earlier in the same month, President Hassan Rouhani's chief of staff, Mahmoud Va'ezi, asserted that Iran's defensive power is non-negotiable, adding, "The country's defensive might is a red line. We will not be holding negotiations in this area under any circumstances, and have said so on repeated occasions."